It's beginning to smell a lot like Christmas!  That's because I just bought a new Christmasy air-freshener and plugged it in right next to my computer, and it's really strong.  I feel like I'm being choked to death by an evergreen.  But, in a festive way! 
So speaking of green, please enjoy today's selection of makeovers, starting with Helen at Picked and Painted and her little green nightstand. I love how she got the glaze deep into the crevices of this table.  I would really like a private tutor for glazing.  Every time I try, my stuff just ends up looking dirty.  What's the secret, Helen?!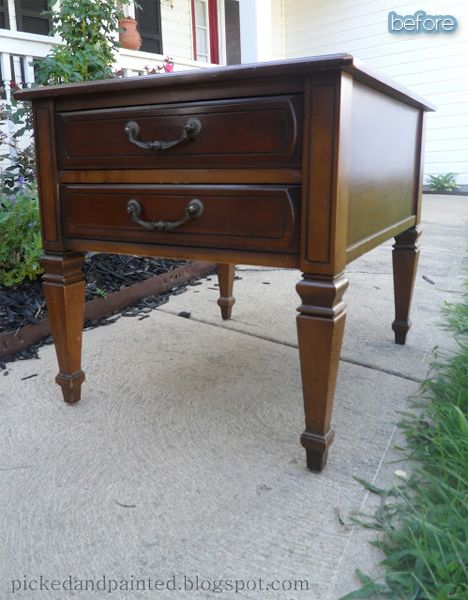 And here is another lovely green dresser from Helen, which can be seen
HERE
.  I love the substantial size of the new knobs.  Don't be scared to go big! Go big or go home. To get bigger knobs.  That's what I always say. It looks great.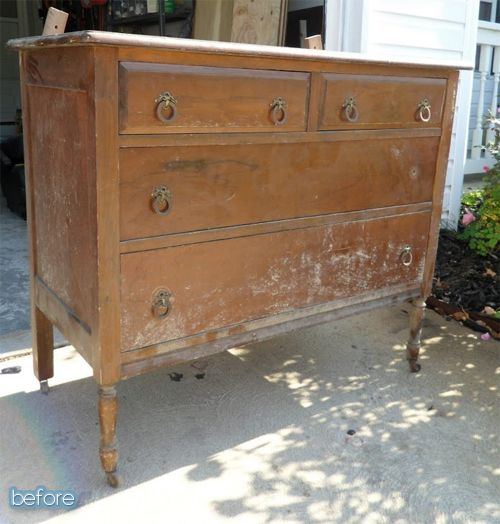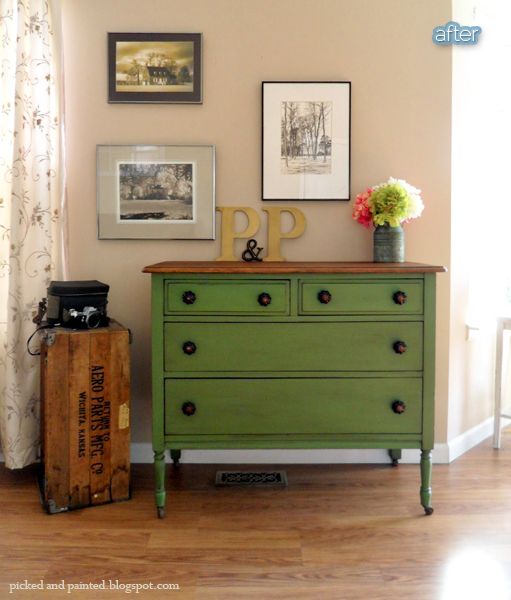 And here are a couple from Sarah at
Funcycled
, who un-drabbed this dresser with a bright kelly green and then deepened it down with a dark wax.  Bonus, the wax not only gave it that glazed look, but sealed it too for that glossy shine in one less step!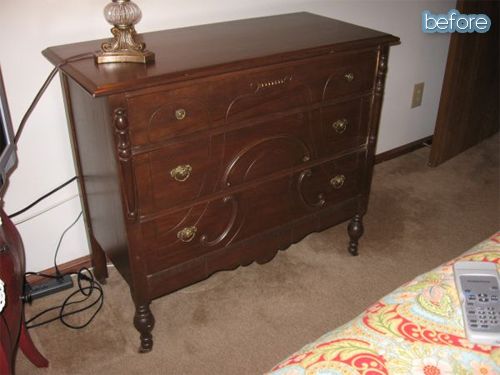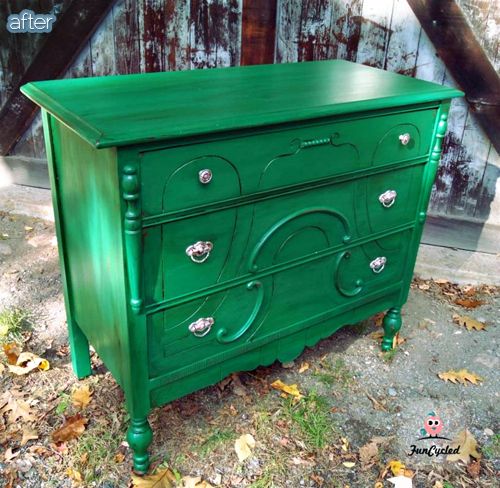 You've probably already noticed this one isn't green.  It's red.  Antique Red by Behr, to be exact.  Sarah fixed it up for a couple who had left it sitting in their basement for years.  Just before they were about to trash it, they discovered her blog and realized it could be beautiful again with a little love and a LOT of effort.  So they hired her to do the dirty work, and boy, did she deliver.