It's Friday!  Friiiday! Gotta get down on Friday!
I haven't inflicted that song on you for a while so I though I might as well.  Enjoy having the lyrics stuck in your head all day.  No need to thank me.
So anyway, if you've been reading this blog for longer than five seconds, you already know that I'm on the "do whatever the heck you want with your furniture" side of the "to paint or not to paint" wood debate. If you want to paint, go for it. Our furniture is supposed to make us happy, not the other way around.
But, that being said, there is something about an amazing restoration job that makes my heart go pitter-pat.  And these projects from Hank at
Toshmahal
are so absolutely remarkable, my chest might just explode from all the pitter-patting that is happening in there right now.  This guy is a true artist.
Check it out: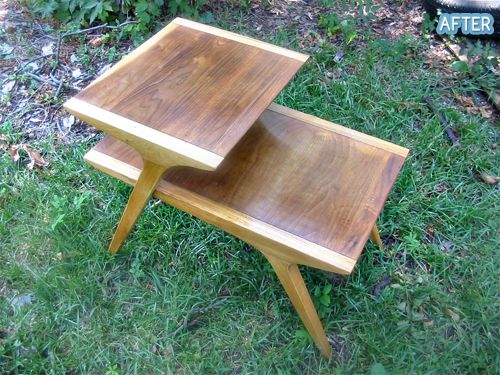 What?!  I know.  I would have thought that table was maybe salvageable with a good sanding and a coat of paint, but who knew such beautiful wood was lurking under there?  Not this girl.
Or this one: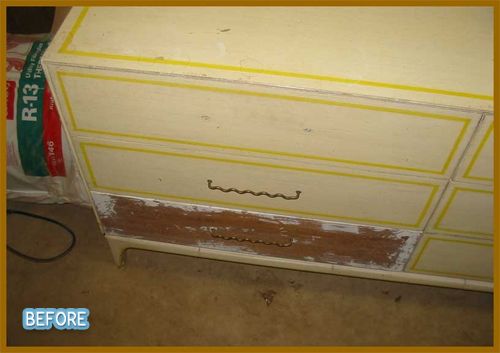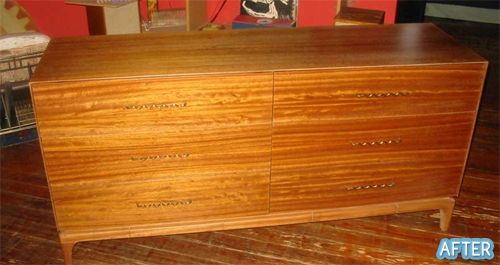 Mind = blown.
This might be my favorite: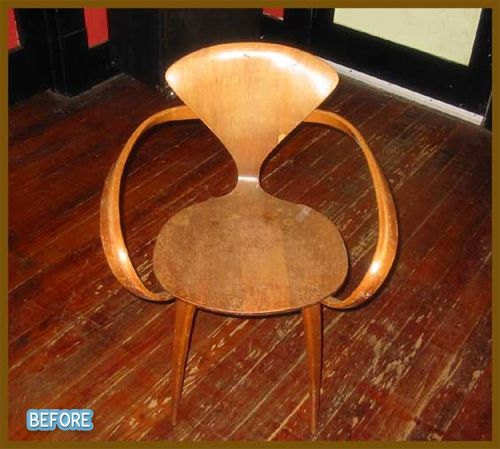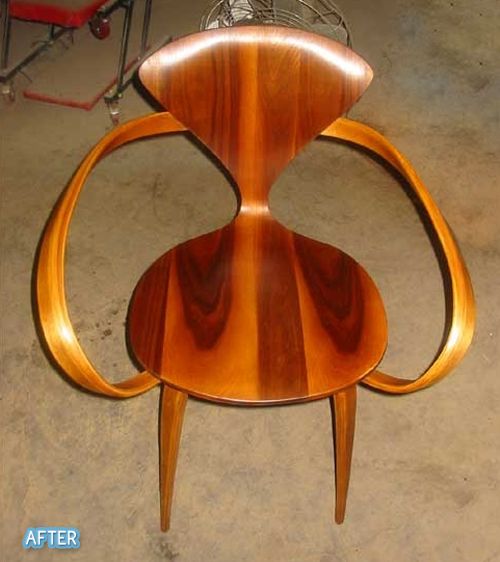 I must touch it.
Here's one for the woodpile, right?
Wrong-o!  Hank has perfected his stripping and staining technique to the point that it's almost eerie.  Like, does he have x-ray vision to know what is under there or is he as surprised to discover it as anyone else?
I don't even want to imagine how difficult it was to remove all the paint from the grooves of this dresser: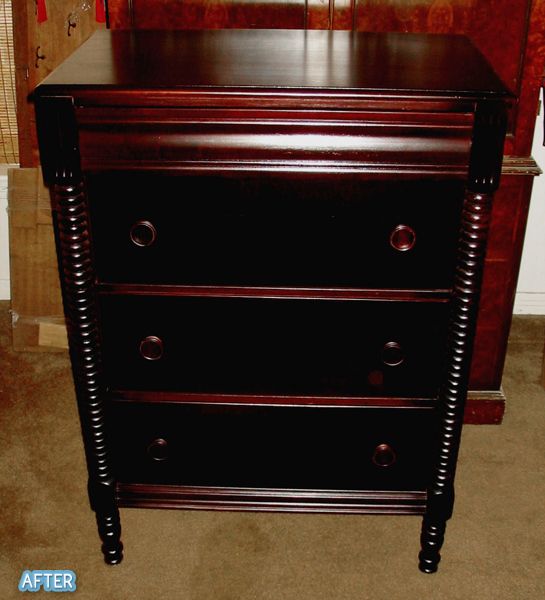 Worth it!
This table wasn't disgustingly horrendous or anything, but look what Hank uncovered: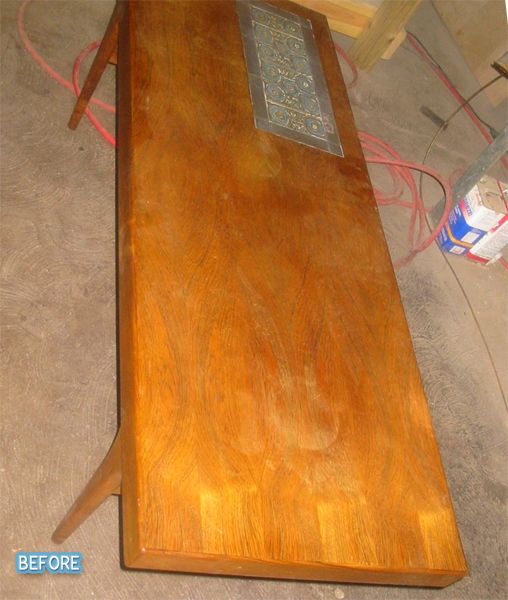 Woah.  He's like … the wood whisperer.  That is serious talent and skill, folks.  Check out much more from Hank on his gallery
right HERE
 or check out his blog
HERE
.
Are you inspired to go refinish something now?  I am!  Maybe a table, a dresser, my leftover burrito in the fridge, who knows?
Have a great weekend friend!