Elaine from
Visual Meringue
must be some sort of wizard or something.  How else did she turn this cramped little pocket-sized closet into a comfy and relaxing reading nook?  Don't tell me it was just by removing the doors and adding lighting, colorful artwork and bookshelves.  I won't have it!  It was obviously magic, plain and simple.  Sorry you won't be able to recreate this fantastic nook look yourself, unless you happen to be magic too. Bummer.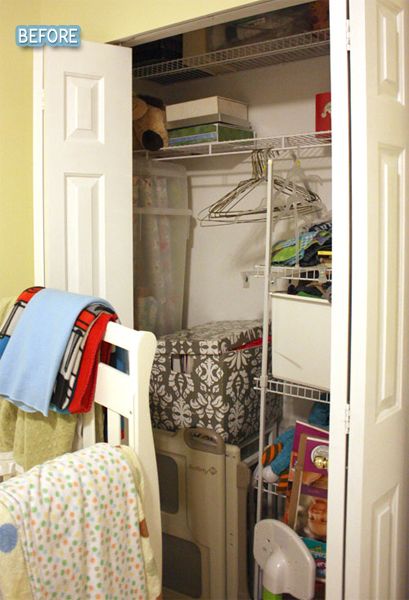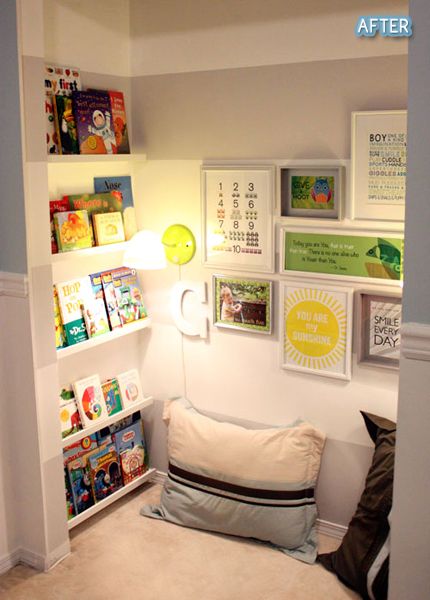 This post sponsored by:
Now available in olive green!
  Use code BETTERAFTER for 20% off at checkout!