Two different bedroom makeovers here, by two different women, in two different styles.  Both rooms began as dark, cramped and crowded, but that wasn't all they
had in common before.  There was something else. Can you spot it?  I'll give you three hints: it's absorbent and yellow and
porous.
Nicki's bedroom is now feminine and romantic, (and Spongebob-free), and looks fantastic!  Check it out on her blog
The Vintage Farmhouse
.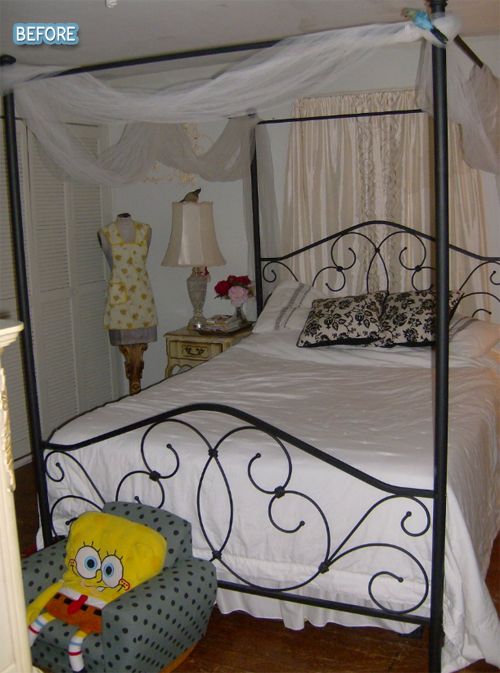 Tanya's room is now graphic and modern, and has expunged the sponge as well. (Good thing, as that particular Spongebob was looking quite demonic).  Also, was there a weirder possible place to hang that poster?  No.  Looks so grown-up and chic now!  See more on her blog
Dans le Townhouse.