Way back when, when I Matt and I were newlyweds and living in our first home together, I would have been tickled pink to have this before bedroom.  There were drapes! All the furniture matched!  So many tasteful shades of beige!  Why, that meant you were a real grown-up, right?
But nowadays, matchy-matchy is over-rover.  Aggie added so much more interest to this room by  trading in the bedroom set for a mix of interesting pieces and lining the entire wall with easy breezy light-filtering curtains instead.  Brightens up and youthfullizes the whole space, I think! (Youthfullize is a real word, because I heard it on a lotion commercial).
See more from Aggie at Wool & Flax.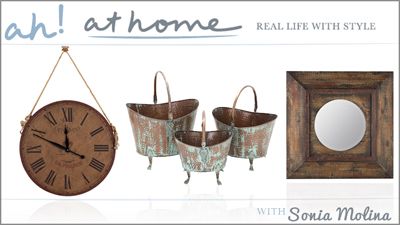 Flash sales, candles, unique home decor, and more.