Well! There was quite a debate yesterday about a tiny bit of paint on a vintage dresser.  Lots of yays, lots of nays.  You know how I feel about the issue: do whatever the heck you want with your furniture.  It's YOUR furniture!  But here's something I think we all can agree on: the makeover of this long and boring hallway.  (Unless there are some deeply devoted hollow-core door lovers out there. But please tell me there aren't.)
Nick rehabbed each of his plain-jane doors by changing out the hardware and adding a dose of desperately needed interest with trim.  Actually, he claims his wife tricked him by simply asking him to trim their closet door, knowing full well that he wouldn't stop until he had trimmed every door in the house. Only 13 of them.  Each side. So, technically, 26 in all.  What a guy! See exactly how he did it on his blog Ranch Burger.
PS: Don't forget to enter the Shabby Apple giveaway right here!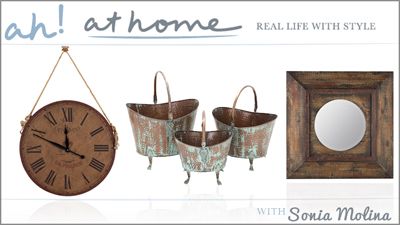 Flash sales, candles, unique home decor, and more!