Did you inherit Grandma's antiques and can't bear the thought of painting them, even if they aren't exactly your style?  Don't fret pet.  Why not add a little bit of paint, like Debbie at Painted Therapy did with this dresser?  The beautiful wood grain is the star, but the white frame and handles keep it feeling fresh and new.  Granny would enthusiastically approve! 
PS: Don't forget to enter the Shabby Apple giveaway right here!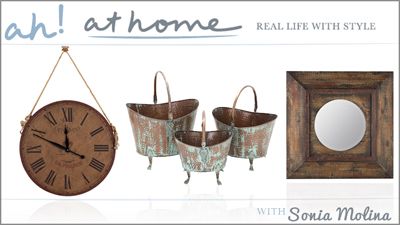 Flash sales, candles, unique home decor, and more.