Poor Dina.  I think the previous owners of her home were addicts. Wallpaper addicts.  There was proof of it everywhere.  On the walls, around the walls, three different kinds in the bathroom alone – I mean, did these people have no shame?
But Dina wasn't afraid to give it some tough love, so she dug in deep and didn't stop until every last scrap had been steamed away. Now she's got a gorgeous guest suite to show for it, with one sweet little flower on the pillow, rather than seventy billion flowers on the walls.
See it on her blog  There's No Place Like Home.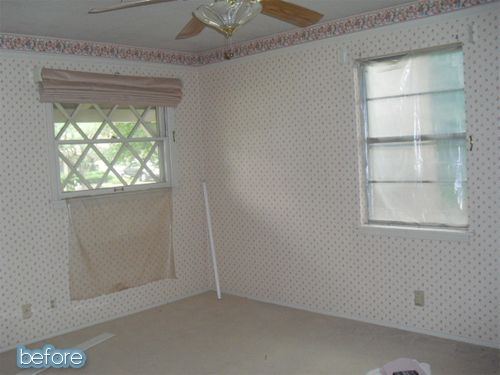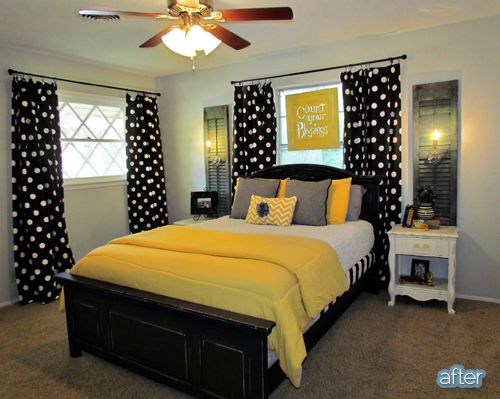 And you can check out more of the adjoining bathroom makeover
HERE
.  Oh, if only the ex-owners could see it now, perhaps they would turn from their wild wallpapering ways and get clean!