Are you a fan of mustard yellow and dried out wicker?  Who isn't right?  Well, not me particularly.  But if you are, you might want to avert your eyes, because Better After reader Kim just laid waste to some condiment-colored cloth in favor of a cool gray fabric for this sleek chair makeover.  It receives a hearty high-five from me!  I like that she kept the wood untouched; it's in great shape and has such a pretty tone.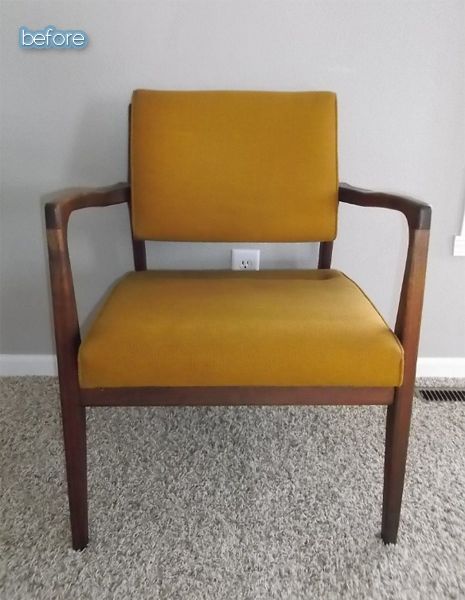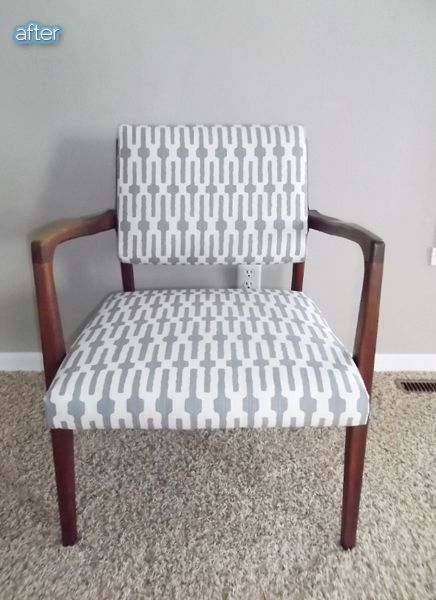 But this wicker chair, however, was not so cute in its natural state.  It looked a bit thirsty.  And possibly flammable. So Linda at
Burlap and Blue
revived it with a quick dip in some bright paint and had a vividly vibrant chair in no time.  Great job ladies!