Here comes another kitchen makeover that makes me want to throw a tantrum in the middle of my kitchen, screaming "Wrong!  Wrong!  It's all SO WRONG!!!!"  And that's how I feel about my kitchen on a good day.  I've probably told you this before, but the previous owners of our home chose for the kitchen a red/orange tile, red/orange countertops and red/orange cabinets, coupled with mustard and burgundy paint colors.  The paint, we've since remedied, but everything else has felt kind of all-or-nothing to me. Where do you even start, unless you do everything at once?  However, I think this year is the year to get my butt in gear, and I've figured that I might as well start with flooring, so we'll see.  Maybe I'll have my own Better After kitchen to show you soon!  What a notion.
But for now, do enjoy Jessica's Brilliant White kitchen, which is so heavenly, I think I hear angels singing.  See more on her blog A Few of My Favorite Things.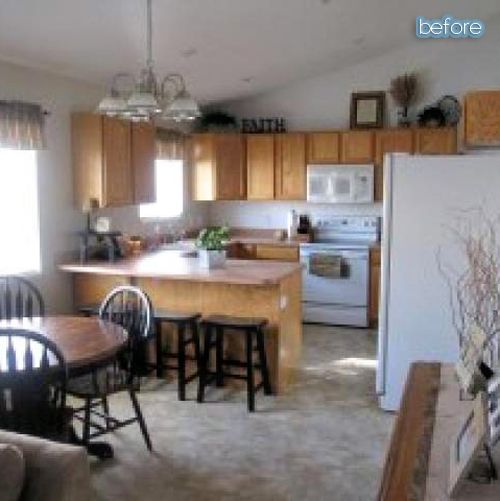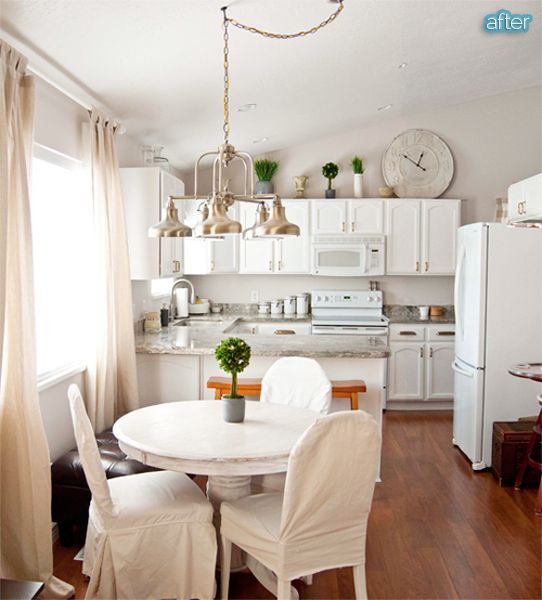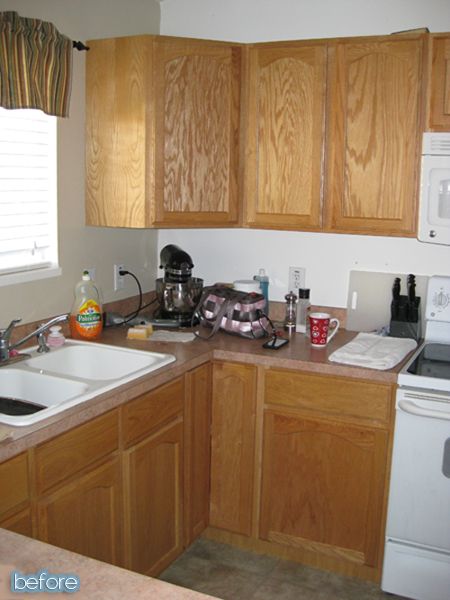 I very much love these handles!