Good morning-after-Christmas-break-has-finally-officially-ended to you!  That's what it is to me today, anyway.  Life is back in full swing here and I'm ready to melt your face off with some fabulous face-melting makeovers from Bethany at This Little Estate.  I don't really want to melt your face off, but I do believe you'll enjoy what she did with her dining room/living room.
You may remember Bethany from her kitchen makeover.  Remember that awkward half-wall that she had built up to enclose the corner of the kitchen?  Well, here's what happened to the OTHER SIDE of that wall.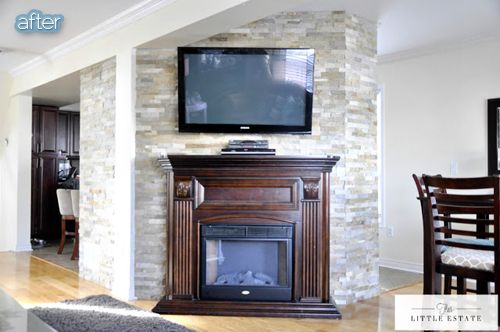 Kapow! Cool, huh?  The support beam looks like it belongs there now, and the stacked stone makes it so much more visually appealing. You can read more about it right
HERE.
Her adjacent dining room got a facelift too. Behold: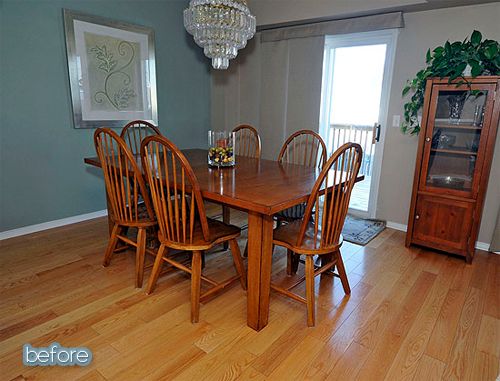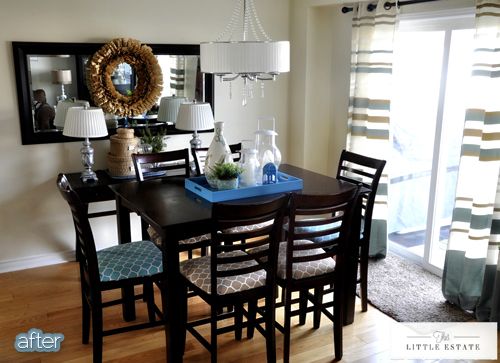 Great work Bethany!