Poor Beth. Not only does she have a random outlet in the middle of her wall, but it's partnered with an ugly and off-centered intercom unit. "Wall zits," as they are officially known. At the very least, whoever built this could have lined up the bottom edges or something. It's making me twitch!

Beth couldn't just cover it up, because it actually served a purpose, so she figured out a creative solution using cork board and an old frame found at her local ReStore. You don't even notice it anymore! Consider that pimple popped. Check it out on her blog B and B Build A Life.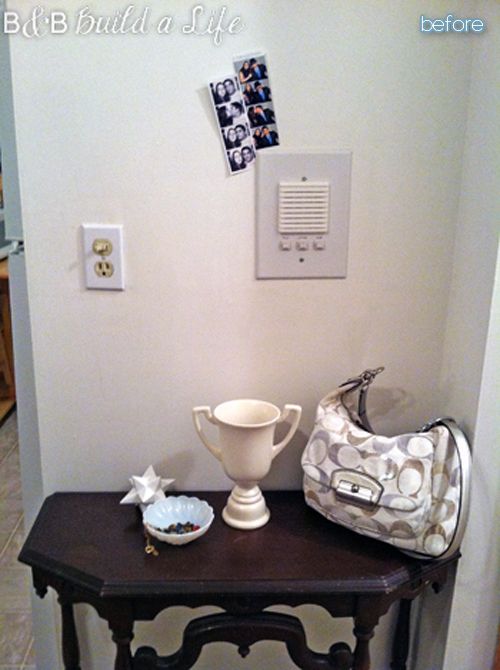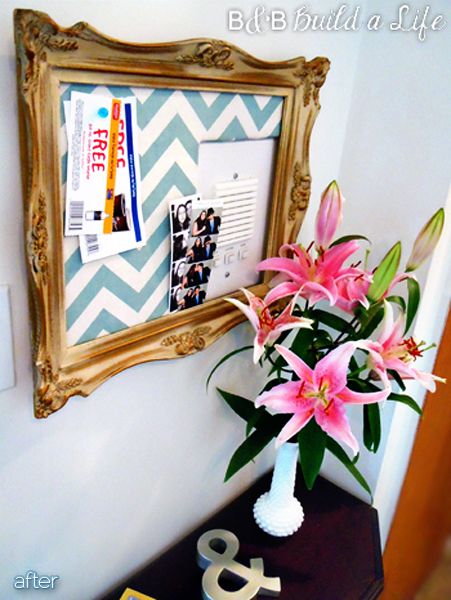 This post brought to you by:
DIY. Home Decor. Furniture Redo's. Ya know, crafts n' stuff!
Let's have some fun! NineRed.com
---