Even though this mess of mismatched dining room furniture was in a world of hurt, Better After reader Sara couldn't ignore its siren cry. "Take me home," it whispered.
"But I've never done a makeover this big in my life!" Sara replied.
"I will be amazing, just wait and see," it lured.
"I don't know …" she hestitated.
"MAKE MAGIC TO ME!" 
And so she gave in, paid $150 total for the whole thing, and yes, magic was made.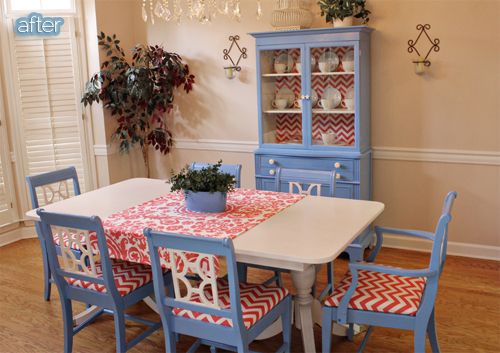 This post brought to you by:
DIY. Home Decor. Furniture Redo's. Ya know, crafts n' stuff!Let's have some fun! NineRed.com