If you have an old bookcase you don't know what to do with, well, I have an idea for YOU!  Actually, I have two ideas.  Actually, they aren't my ideas at all.  So yeah. Here we go.
The first one comes from Better After reader Tracey, who simply doubled up a set of old bookcases, removed the backs, and painted them blue after her sister had cast them off.  I bet Sis is rethinking that little donation now.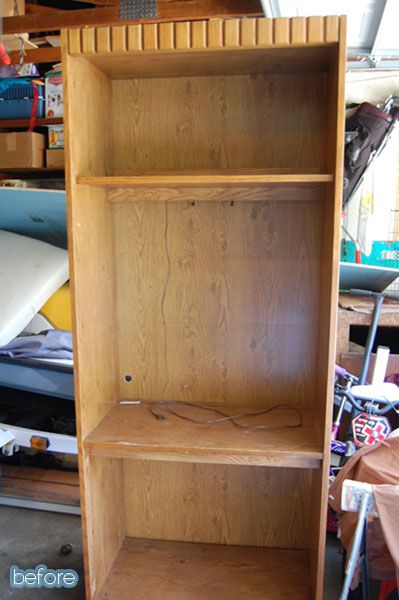 Oh look, it's the same exact bookshelf … almost!  Only Laura flippity flopped hers on its side to better house her craft stash.  Look how much more storage she added! Seriously, what kind of freakishly tall books was that thing formerly holding? See more on her blog
A Mom With Nails
.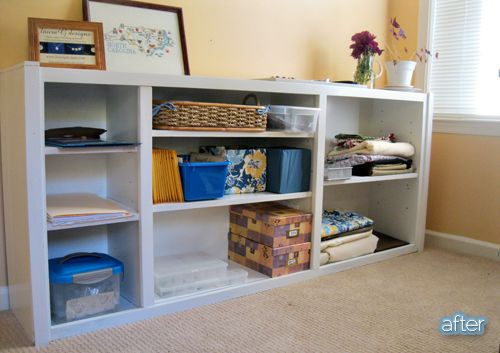 This post brought to you by:
DIY. Home Decor. Furniture Redo's. Ya know, crafts n' stuff!Let's have some fun! NineRed.com