Vintage wood purists, prepare to clutch your pearls in horror, because Jacqui just unapologetically painted right over this antique buffet. Le gasp!
Now, unclutch your pearls and take a deep cleansing breath, because it really looks fabulous. See?  Nothing to be afraid of. She did juuuuust the right amount of aging and distressing.   Not to mention adding that sweet little decorative piece at the back, AND reviving the wood on top.  Everyone wins!
Lots more to see from Jacqui at Porta Verde Studio.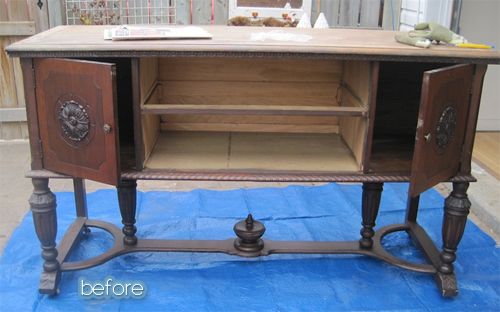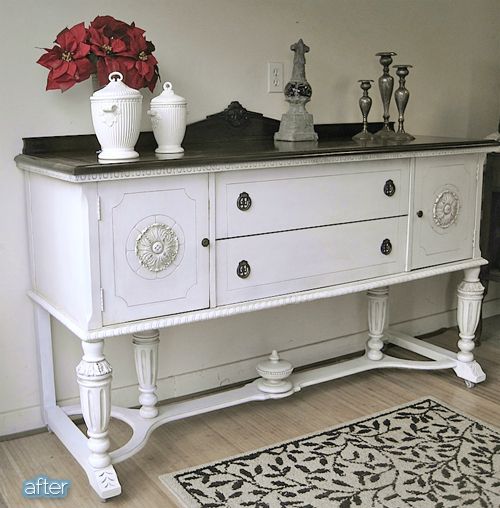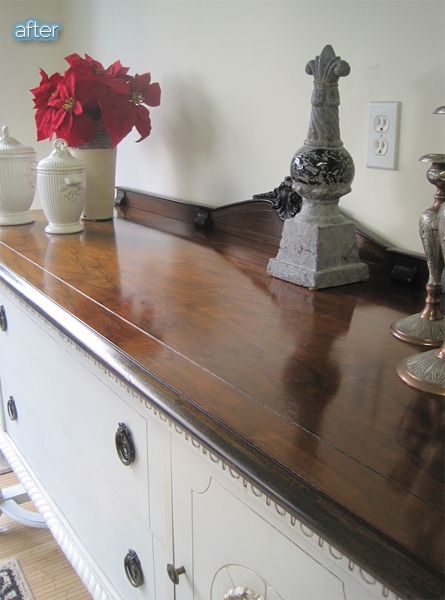 This post brought to you by: