It's National Give A Chair A Makeover Day, did you know that?  Just kidding, that day doesn't exist. YET.  But don't you think it should?  I mean, there's already a National Lumpy Rug Day (May 3), and National Trail Mix Day (Aug 23), and a National Felt Hat Day (Sept 15).  Those are actually REAL.
I think National Give A Chair A Makeover Day would definitely be the least stupid National Day on the list.  We should start a petition.  Someone get on that …
And hark!  Here are some made-over chairs now!
You must look closely at this first one from Kristen at Twenty Paper Links.  At first glance, nothing drastic seems to has been done.  A second look reveals its total de-grandma-fication!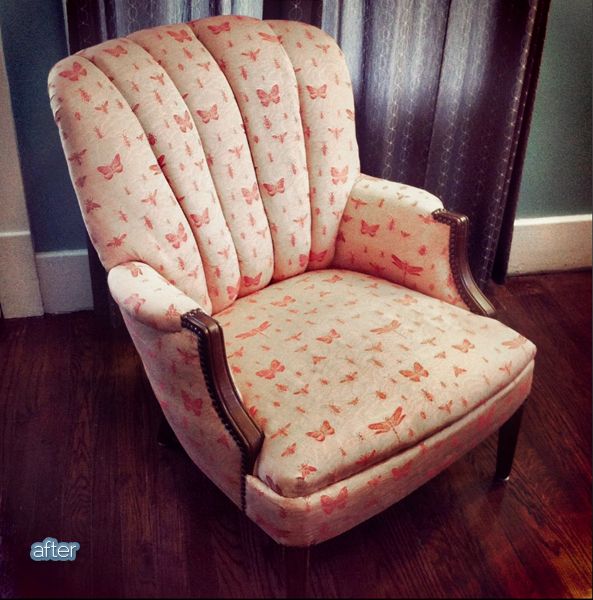 Better After reader Sarah and her mom took the lumps and bumps out of this chair that someone had previously upholstered with the holiday tablecloth of some forgotten and depressing holiday.  National Plan Your Epitaph Day, perhaps? (Nov. 1. Dang, just missed it!) Now it's rocking some classic and classy houndstooth.  Never goes out of style.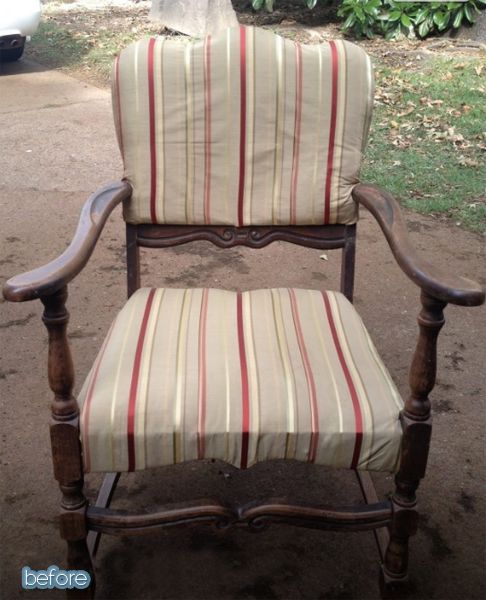 Shanna at Restoration Redoux rescued this rocker from a yard sale and brought it to life with a vibrant turquoise paint job.  I was wondering if a rocking chair with no arms had a specific name, so I googled it, and turns out it does!  It's called, get ready: an armless rocker.  Yeah.  Someone failed in the cool name department there.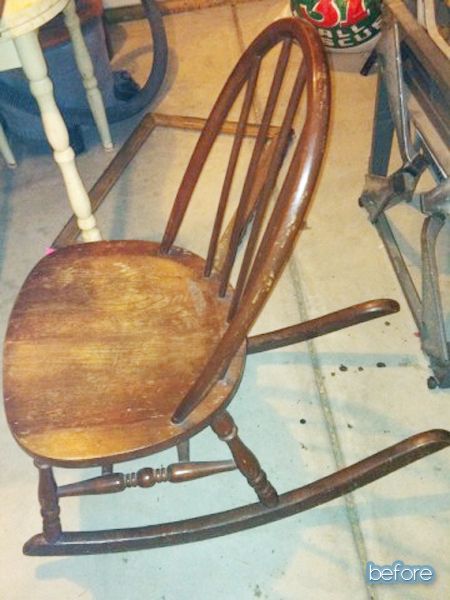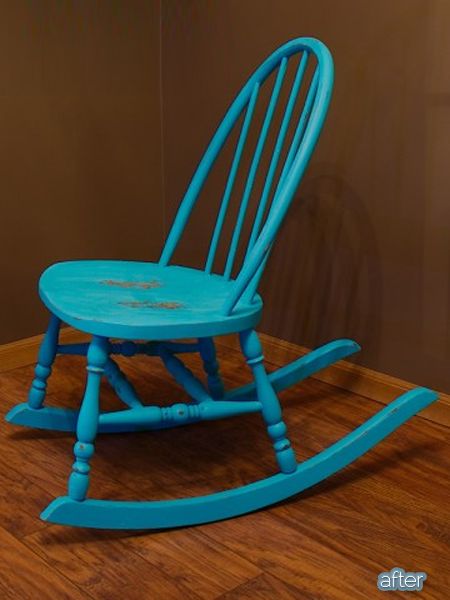 I love this one from Elizabeth at The Little Black Door too.  I like how the wild fabric just peeks through rather than punching you in the face.  Looks so cool against the dresser and accessories.
Quick tip!  If you like her little piece of coral, but can't afford the real deal, here's what you do: March yourself down to the pet fish section of your local Walmart and grab one of those big hot pink fake coral aquarium accessories. Then march over to the spray paint department and wait 20 minutes for an employee to wander by and open the case for you (if you live in Arizona, where you have to deal with such injustices, that is), then go home and paint that thing white, and wham!  You now have some cool coral decor too!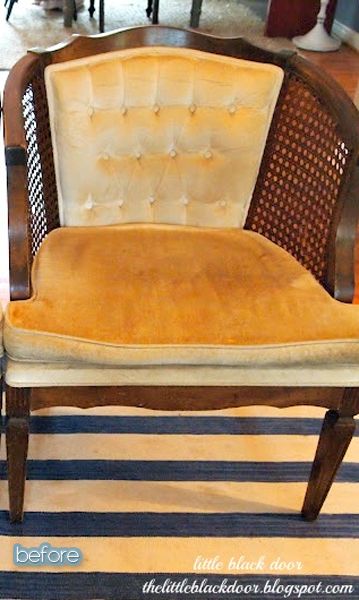 And finally, a simple but stunning makeover from Jamie at
C.R.A.F.T
. who gave this tired old chair a quick boost of color and and some fresh fabric and it's suddenly hipper than anything I own.
So what do you think?  We really should make National Give A Chair A Makeover Day happen, because guess what today really is?  National Bouillabaisse Day.  Yeah.  So … enjoy that.  Try to party responsibly.
This post brought to you by: