Here you see the LACK coffee table from IKEA.  The LACK table is great because it costs somewhere around $15, which means you can get all creative up on that thing without worrying if you and your zany ideas actually end up ruining it.
No worries for Angela, though, because her mosaic tabletop idea turned out great!  Just little squares of paper and Mod Podge, can you believe it?  See the process on her blog Creative Blossoming.  (And PS, can someone please let my Goodwill know that these tables cost around $15 BRAND NEW, so they really should stop charging $49.99 for a used and probably peed on version, thanks.)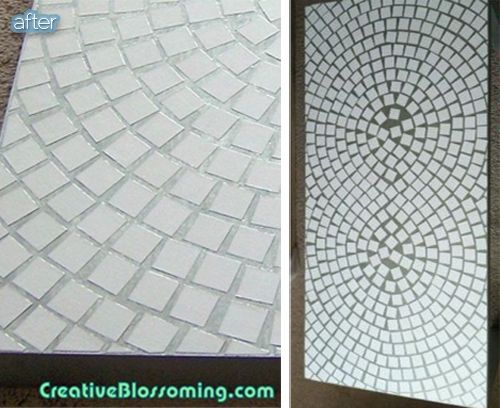 Better After reader Andi also had little to lose when she found this coffee table on the curb.  Since it was basically nonfunctional as a table, what with the top missing and all, she whipped out some spare plywood and fabric and turned it into a cheerful entryway bench!  So cute, and it looks really comfy.  Pretty sure I could nap there.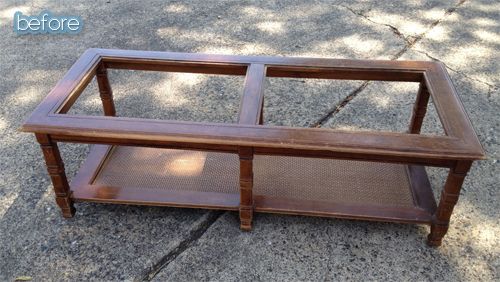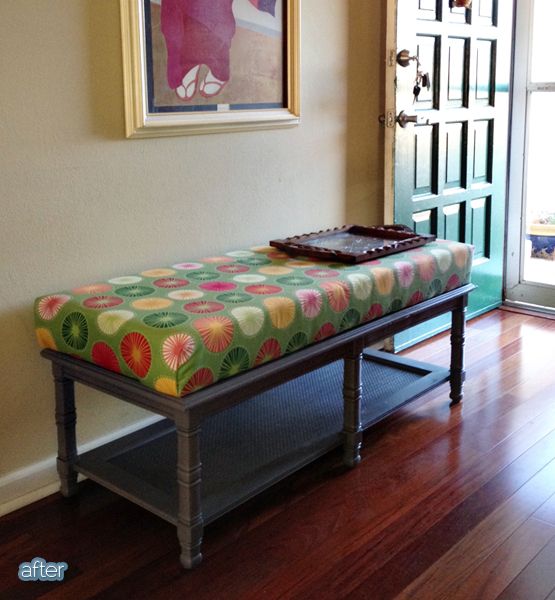 This post brought to you by: