I just love a makeover with a little element of surprise.  I sure didn't see this one coming from Debbie at Painted Therapy: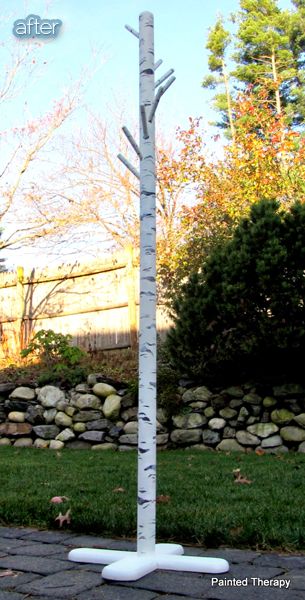 Ha! Isn't that cool?  The coat rack already resembled a tree, and she's always had an affinity for birch, so she decided to hand-paint the 'bark' herself.  Check out her blog for a close-up look HERE.
Now, hold on to your hats, because this next makeover also has an element of surprise that I don't think you'll see coming either.  Unless you guessed birch branches again. In that case, you are CORRECT!  This time Julie at Quicked Cozy used vinyl to create her birch branches, and you can see that they continue on the other side of this armoire if you check out her link.
Have you decorated anything with birch branches lately?  I feel like I'd better hop aboard that trend.  Obviously all the cool kids are doing it.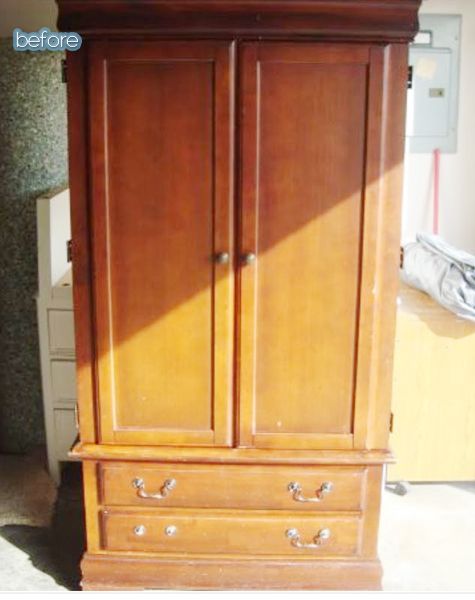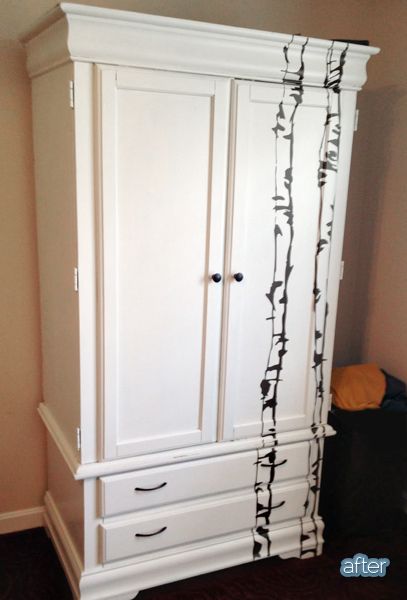 This post brought to you by:
DIY. Home Decor. Furniture Redo's. Ya know, crafts n' stuff!Let's have some fun! NineRed.com