How's your Monday?  Flipping freezing here. Winter finally decided to hit Phoenix; it's like 50 degrees out there!  Don't laugh, after surviving 100+ degree heat for months on end, this feels like the sub-sub-arctic. Plus there's a slight breeze, so obviously it's extra wretched out there. I am actually wearing four shirts right now.
So, I will be staying indoors today and enjoying this sweet gossip bench makeover from Haylie at Little Miss Fascinated.  I love the hot air balloon fabric so much.  I love anything hot.  Hot chocolate, hot air balloons, hot tubs, hot wheels, hot sauce, you name it.  I'm so cold!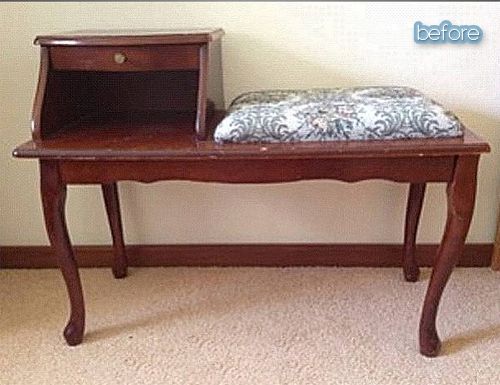 PS: Check out my most recent "Sunday Sweets" post over on
Cake Wrecks
! 
This post brought to you by: