I just read a Facebook discussion about how often a blogger should be posting per week. Most people said just one to three times a week.  Yikes! I post 10 times a week!  I'm telling myself it's OK because my format is a little different from most other bloggers.  I think you all know what to expect from my posts: short intro, before pic, after pic. I'm not typically sharing huge tutorial posts and things like that, so it's cool right?  I'm not overloading you, right?  Right?  RIGHT?!  Sorry, I'm freaking out a little. I'd love to hear your thoughts.
And in other news, Sarah at Funcycled made over a dresser and it's the cutest thing I've seen all day.  Granted, I've only been up for an hour, but nothing has topped it so far.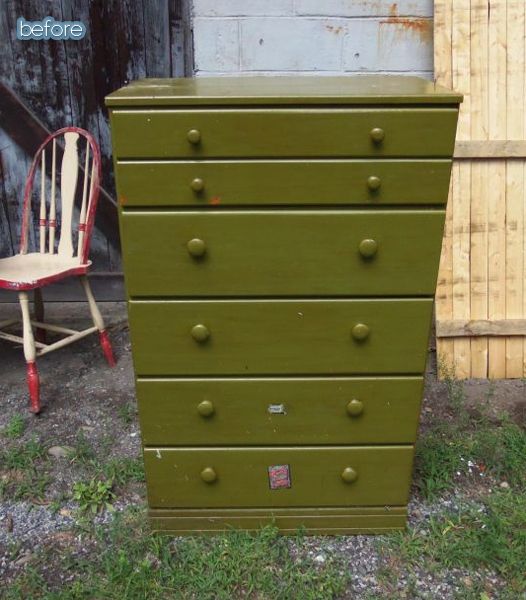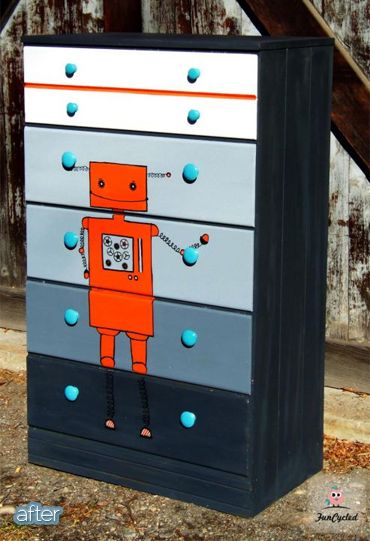 And I love what Better After reader Margaret did with this old dresser too.  She hadn't originally planned to remove that second drawer, but when she realized it needed six knobs (pricey!), out it went and in came a shelf made with luan wood and crates from Hobby Lobby.  She mod podged a $5 map to the drawer fronts, and dolled up a basic set of pulls for the rest of the drawers by wrapping them in twine, and wham, bam, it's freakin' adorable, ma'am.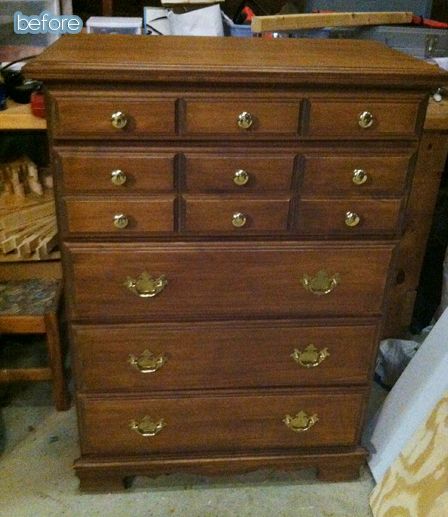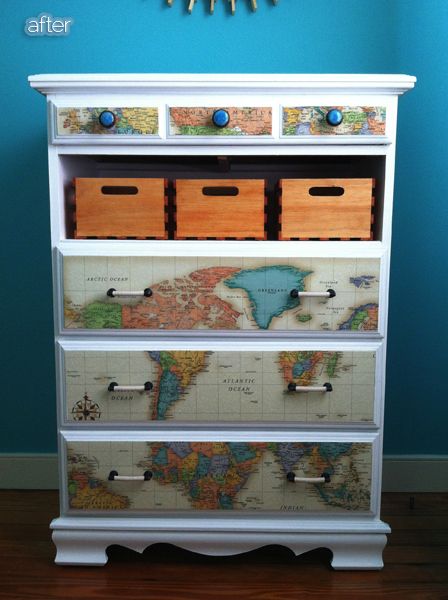 This post brought to you by:
DIY. Home Decor. Furniture Redo's. Ya know, crafts n' stuff!Let's have some fun! NineRed.com