Hi again!   I am still not feeling so awesome, and it's freezing here, and I've discovered that I don't own any comfy pants longer than knee length. You should really see what I'm wearing right now. Basically anything I could scrounge off
the floor that would keep me warm; this includes pink sparkly leg
warmers and two of Matt's dress socks that don't match.  Try not to be
jealous.
Instead, let's be jealous of the two desk makeovers coming your way, because they are pretty cute.  I think it's so funny that Kirsten's before desk kind of resembles June's after desk!  You'll see.
First Kirsten added a little stenciled whimsy to this two-color desk of damagedness at Made For A King.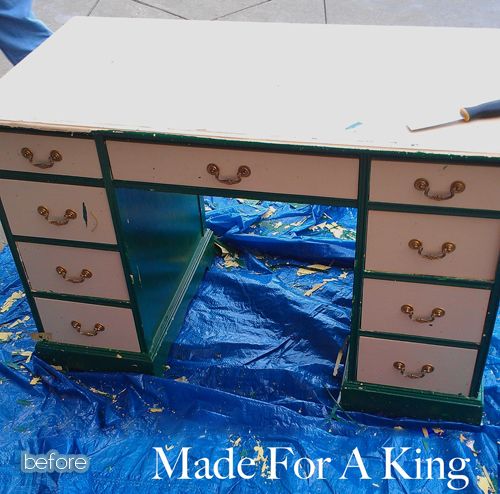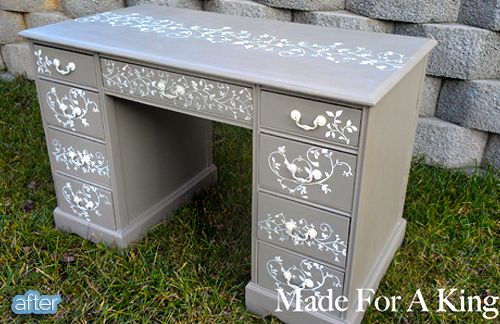 Then, June from
Coffee Under The Umbrella
, also had a desk to makeover, and ended up with a teal and white two-tone.  She wasn't messing around with this makeover, check out her blog to see step-by-step instructions on how she recreated a missing leg. Because you never know when you might need this information!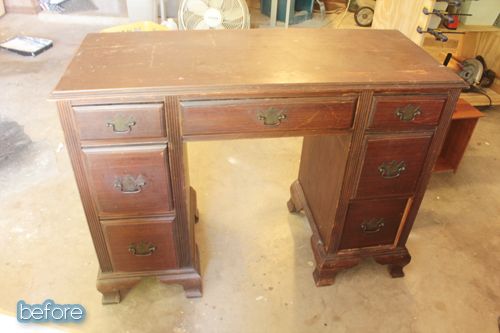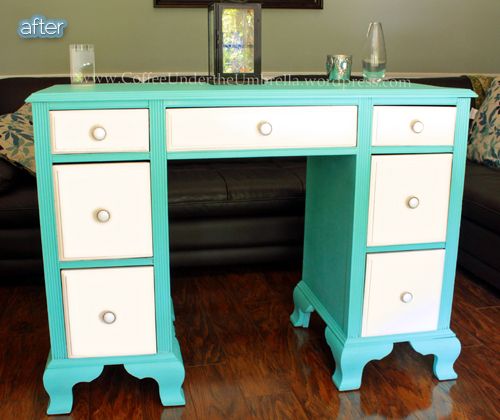 This post brought to you by: