Not long ago, Roeshel was trying to sew some curtains for her family room. One thing led to another, and next thing you know she had made-over a pair of chairs for her sitting room. Isn't that how it always goes?  You try to start one project, but first you have to clear off the table, which means cleaning out a closet, finding an old can of paint, then obviously you have to redecorate the adjacent room?
That's exactly how this $6 pair of orange and fuchsia chairs got toned down with nothing more than latex paint and a crazed crafter in pajamas.  BEEN THERE.  See more from the always fabulous Roeshel on her blog The DIY Showoff.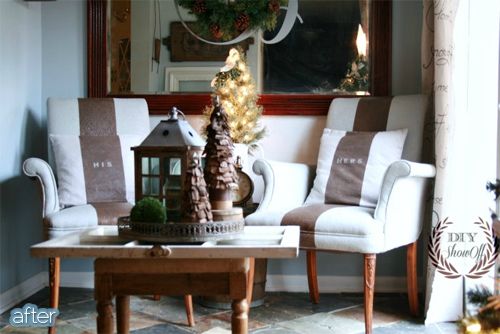 I like how the picture below shows off the quilted texture of the chairs.  Also, those legs! Didn't even notice 'em before, did you?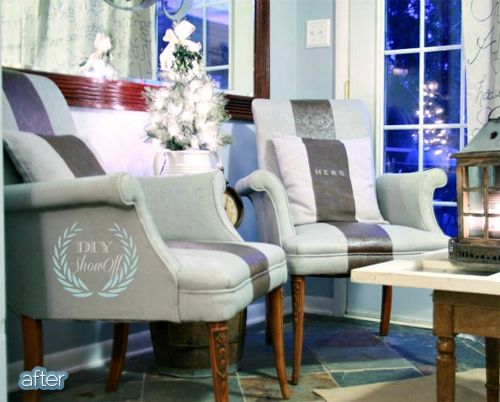 This post brought to you by: