Hey friend! 
I am taking a mini blog-break to spend some time with friends and
family, but since you were kind enough to stop by,
please enjoy this week's rundown of some of my very favorite posts of
2012. I CANNOT WAIT to see what all you creative brains come up with in
2013!
As always, JULY is a terribly hard month to choose from. I think everyone gets the most porjects completed in the summertime, but the clear winner was this villa facade attached to a plain stone retaining wall from Better After reader Sheri.
Original post: From Vanilla to Faux Villa!
One of my most highly commented on posts came in AUGUST, in the form of this outdated living room set turned porch furniture from Better After reader Amber.  Still stunning!
Original Post: A Mill-ion Times Better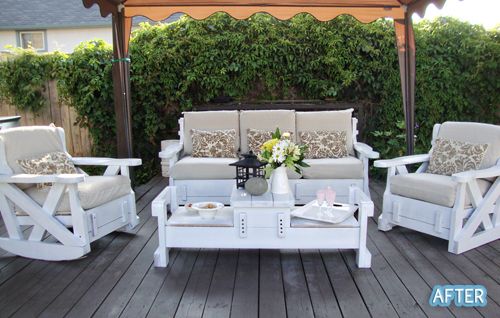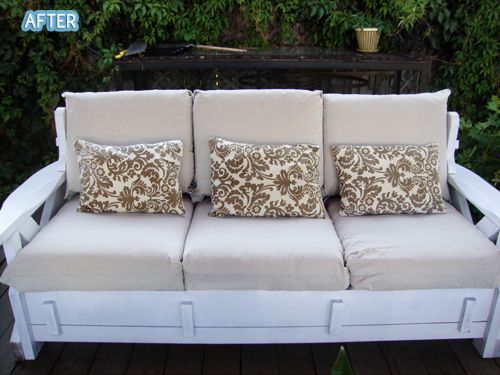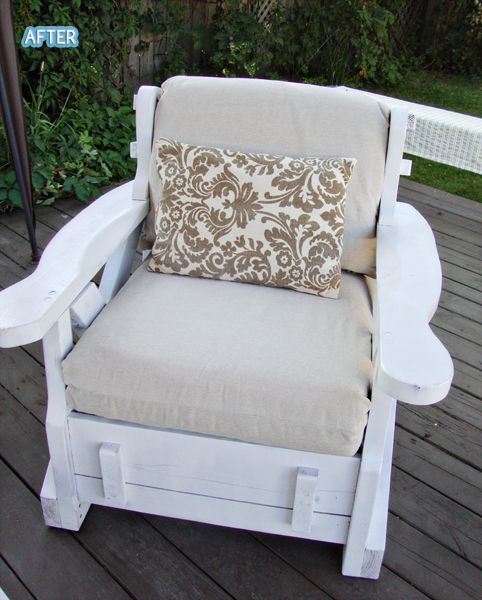 In
SEPTEMBER
, I was wowed by Hank at
Toshmahal
and his amazing ability to draw the inner beauty out of some terribly tragic wood pieces that seemed beyond repair.  Not only did he revitalize them, he shot them into a whole new stratosphere of beautiful.

Original Post: The Wood Wizard.