Hey friend!  I am taking a mini blog-break to spend some time with friends and family, but since you were kind enough to stop by, please enjoy this week's rundown of some of my very favorite posts of 2012. I CANNOT WAIT to see what all you creative brains come up with in 2013!
In APRIL, I loved how Rita at This (Sorta) Old Life made such a warm, inviting space out of what used to be such a cold, odd room.  I'm pretty sure I compared those window valances to mustaches. Lots of environmentally friendly choices in this makeover too.
Original Post: A Close Shave.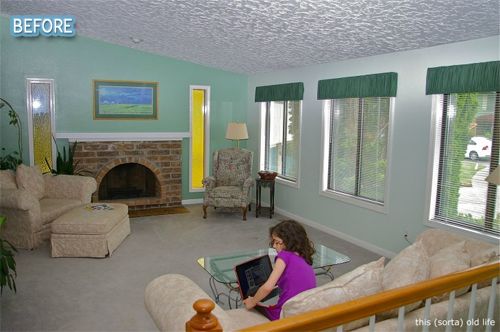 MAY brought one of the best kitchen makeovers I'd seen in a long time, from Tyrell at A Touch of Tyrell. I could stare at this one all day! Goodbye blue wall of weirdness, hellooo and how ya doin' kitchen of covetousness.
Original Post: I Fought The Wall.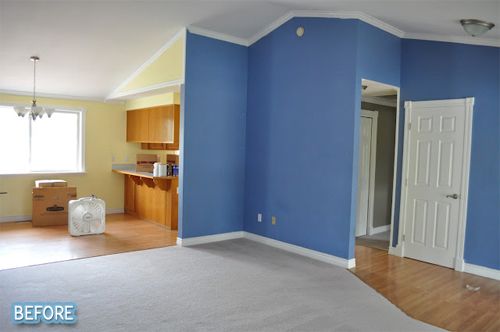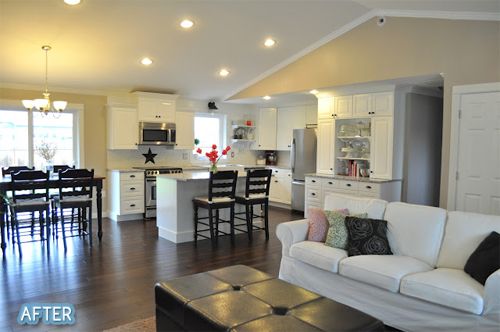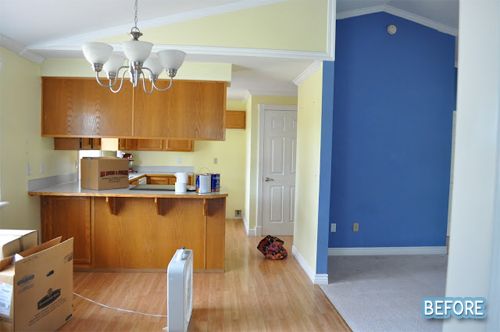 In JUNE, Samaa at Honey Sweet Home redid this hutch which was already a sleek and sexy shape to begin with. But the extra bit of sparkle and shine really glammed it up into a timeless showpiece. Literally makes me catch my breath.  I should interact with people more, probably.
Original Post: Samaa Shimmers.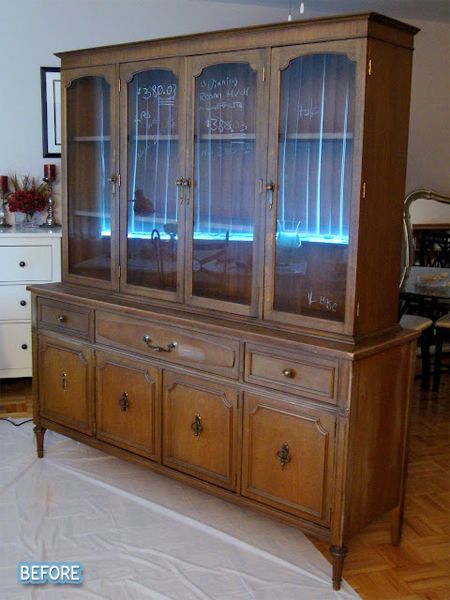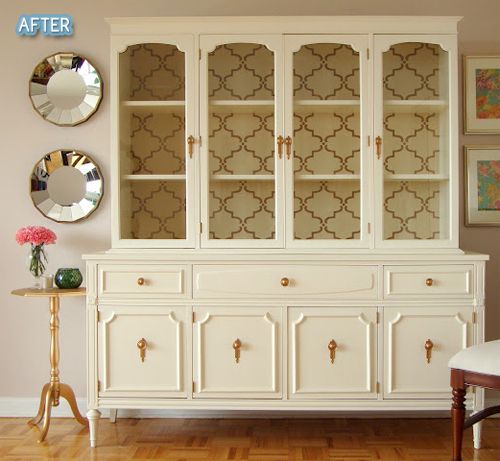 See the first round of Best of 2012 posts HERE. Come back tomorrow for more!