Once upon a time, this little chair lived a sad, drab existence in the thrift store. She would look longingly out the window and dream of a fairy godmother who could rescue her from her lonely life of servitude. Then one magical day, Amy came along and took her home for a mere $3.99, waved a magic wand (aka spray paint), dressed her up in a new gown, and now she's the envy of all her wicked step-chair-sisters at the ball. Ok, so my Cinderella analogy kind of fell apart there. Anyway, she sure is beautiful now, and so fancy in that Tiffany blue!

See the how-to on Amy's blog While Wearing Heels.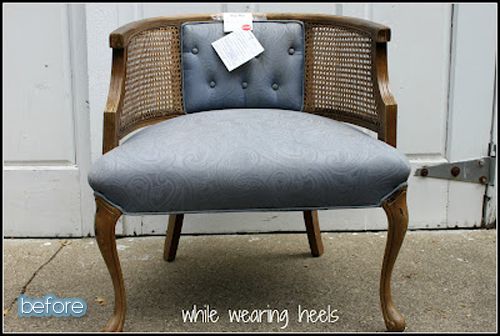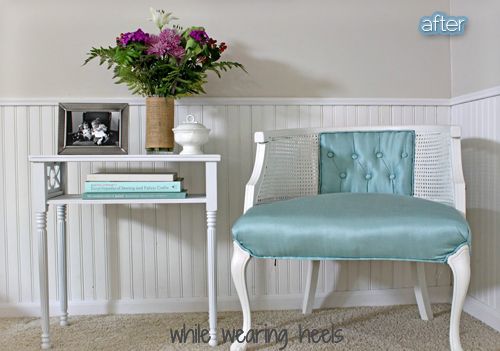 This post brought to you by:
DIY. Home Decor. Furniture Redo's. Ya know, crafts n' stuff!
Let's have some fun! NineRed.com
---