Any sane person would agree that wall-to-wall leopard-print carpeting would be too bold for one room to handle, unless that room was the blackjack lounge at the Mirage Casino in Vegas. At least, that's what I used to think, until I saw this makeover from Jennifer at Dimples And Tangles.
The carpet looked pretty rad even before, but now, with that deep color on the ceiling and the natural wood accents highlighted throughout the room, it looks so sophisticated and cool.  Tons of great details in this space. Check out Jennifer's blog to see more, and get some expert tips on styling bookcases.  Her paperback storage idea is my favorite!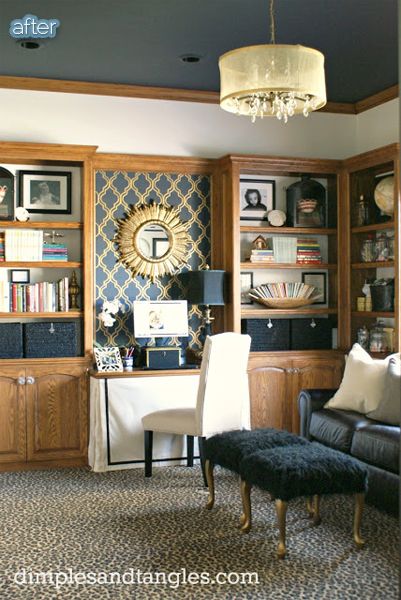 Sewing, Crafting, Creating!