Hey howdy hey, I've got a mini chair round-up today! The chairs themselves aren't mini. They are normal sized, as far as I can tell. It's just a mini post. Like only five chairs, instead of fifteen, or whatever. You know.
So let's get to it. First up is this incredibly crusty slice of dilapidation from Better After reader Diane, who found this old slipper chair in her mother-in-law's attic. It was on its way to the dump when Diane decided she loved it enough to overlook the fact that parts of it had been eaten completely away by mice.  Now that's love. (Because love is blind. And possibly crazy).  She took it to some upholstery pros and it's looking totally sittable now!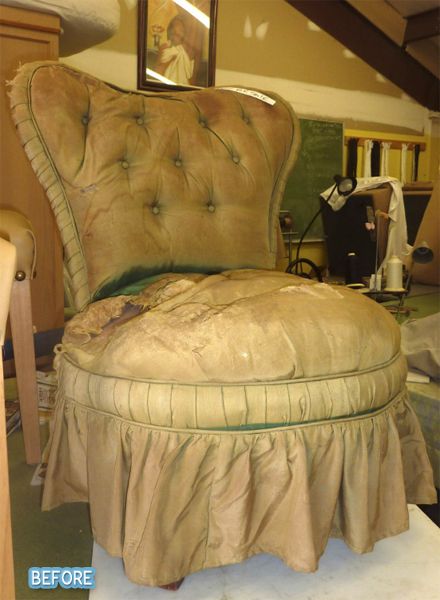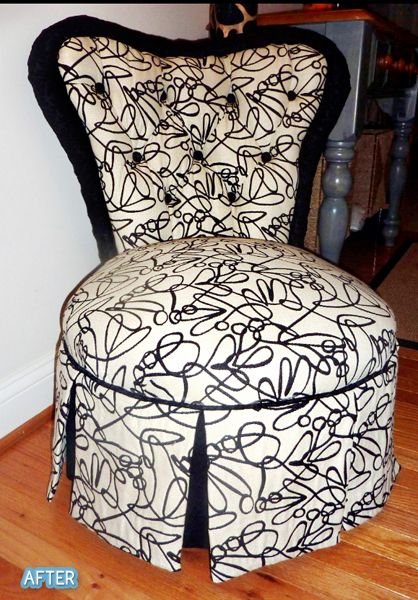 Ok, this next one is not nearly as drastic. No mouse skeletons or hantavirus here. But I nearly fell out of my chair when I read what Ashley at
The Three Of Us
paid for these fabulous Danish chairs: $2.50 a piece! They only needed a bit of sanding and light coat of touch-up stain. Then she replaced the well-loved (gross) cushions with some super cool peacock fabric, and the results look worth 50 times what she paid for them.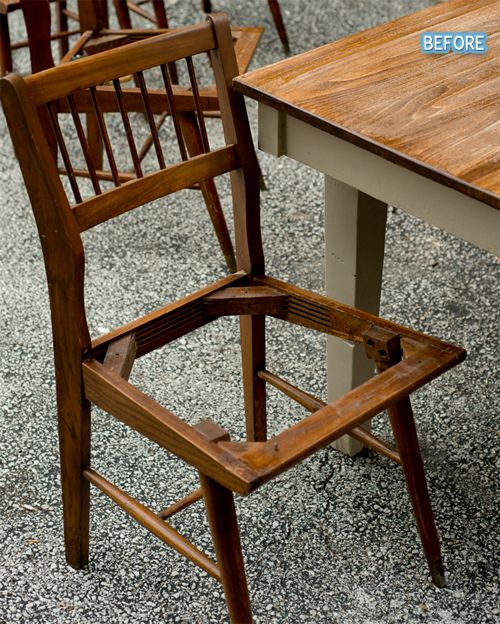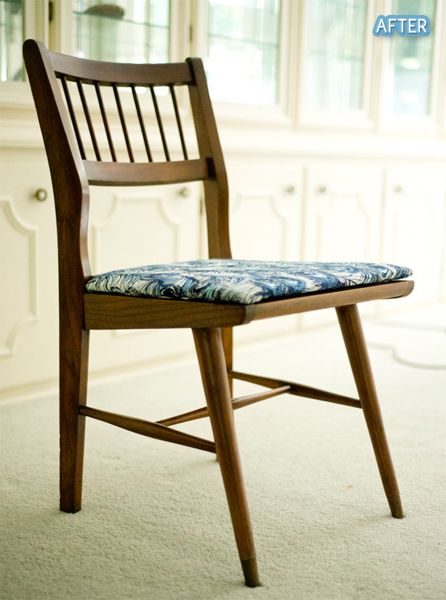 Have you ever changed a little something in your house, like say fixed up a thrift-store chair, which got you excited enough to rearrange the living room, which forced you to find a new place for that bookcase, which caused a major re-organization of your office, which required new curtains for every room in the house? Stephanie had an experience like that with this lovely thrifted chair. See the story on her blog
Sandpaper and Glue
.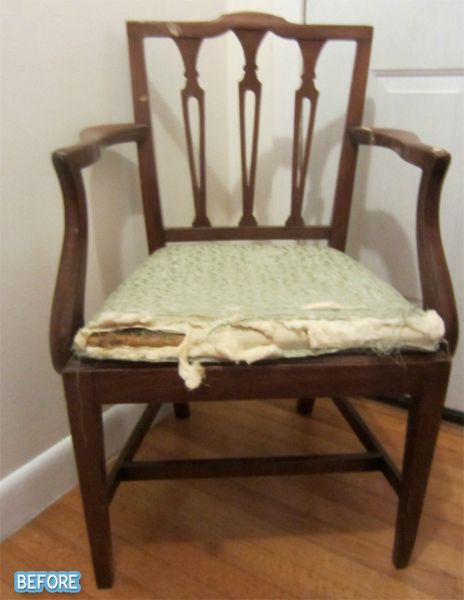 Ha ha, this before chair just makes me laugh! It couldn't be begging out for a makeover any more if it actually had a mouth. How is it even standing there?! From Better After reader Melissa, who somehow saw potential here and fixed it up into a chair anyone would be proud to call their own.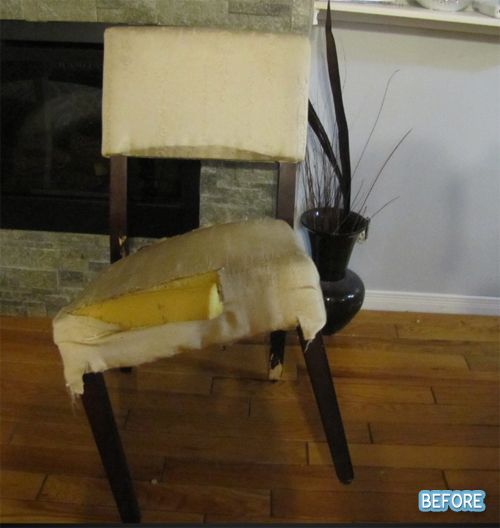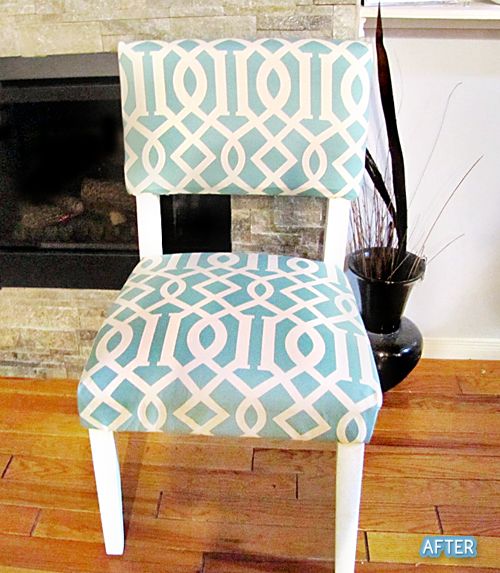 This one started out like a sad clown: "I'm
red
! My fabric is
kinda fun
! I'm dead inside." Erin aka
The Impatient Gardener
brought it back to life with nothing more than a fabric update, keeping the weathered patina of the original paint as-is. Check out her blog for an up-close look at the fabric, there's more than meets the eye! It's like polka-dots for grown ups.  Love it.