Better After reader Becky is a busy mother of four, not to mention currently in the throes of nursing school. She needed a creative outlet, so she found solace in the soothing powers of spray paint. I don't have anything against pink plastic princesses, but I can see how this thing would aggravate an overheated brain.  Looks fabulously-blended-in-with-the-decor now!
And Molly at Just A Little Creativity also wanted to walk that fine line between keeping her kids happy without sacrificing style, so check out what she did with this old end table.  It's the swankiest Lego table I ever saw.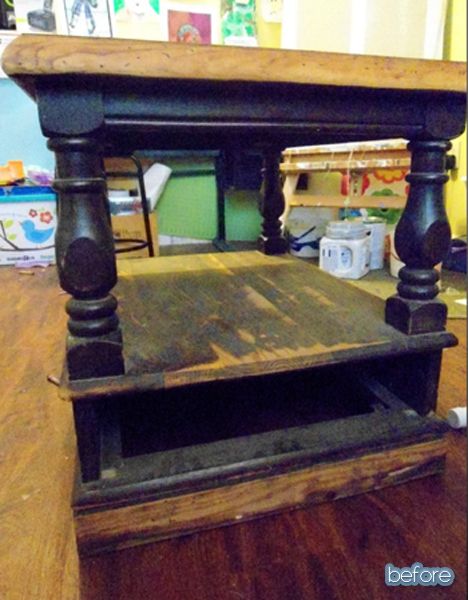 This post brought to you by Project Anthologies:

Sewing, Crafting, Creating!