Did anyone else wake up with a political hangover? Ugh. Whether you were up all night celebrating good times c'mon, or banging your head against a wall in despair, now it's time to come together and do what we Americans do best. Stool makeovers.
Kidding, of course, but here are a couple good ones to give you something else to think about today.
First from Valerie at Home Made Modern, who had a single bar stool. Everyone knows you can't just have one bar stool. How lonely! So she added a top from one of those 'decorator tables,' and turned it into a side table instead, with a little nail-head trim and fabric to dress it up. So cute.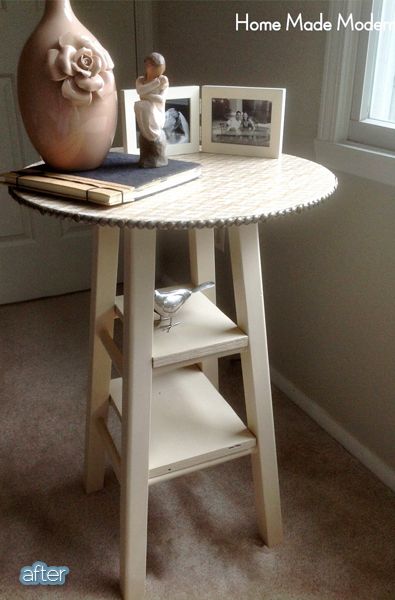 And Jesse at
Nine Red
has once again made furniture into something cooler than I'll ever be, with a triple-dipped look on this stool. I really just love that gold/white/navy color combo so much. Why don't I marry it? I think I will. Ha, beat you to it.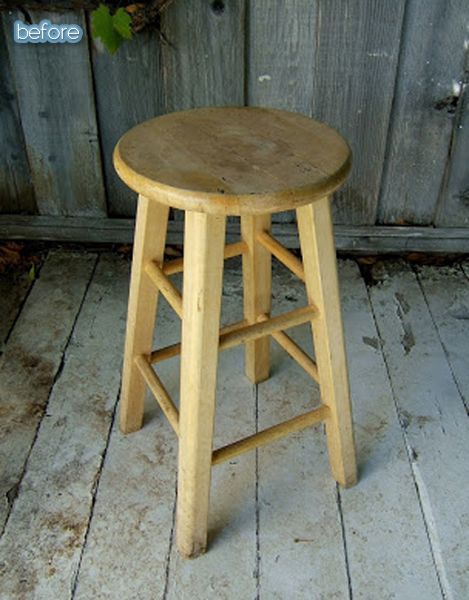 Great job guys!