I felt like I hit the before and after jackpot when I discovered Kim's blog,
39 is the new 40
.  It appears that she's been making over everything she could get her hands on for most of her entire life.  Girlfriend doesn't mess around. Let's take a quick tour, shall we?
First, this living room, specifically that fireplace.  Ooh baby, baby.  Not only is it a brillion times better looking than before, she also knocked out that far wall to really brighten the space up.  (Taking after pictures during the daytime helps with that too, if you don't happen to have a sledgehammer handy.)
Onward to the master bath.  I've never quite understood the corner tub. It's awkward, and pretty much looks like it's made for three people.  So, really awkward.  But Kim made hers a showstopper with tile, a custom surround, and a vintage-style faucet.  (I luuuuvs that faucet).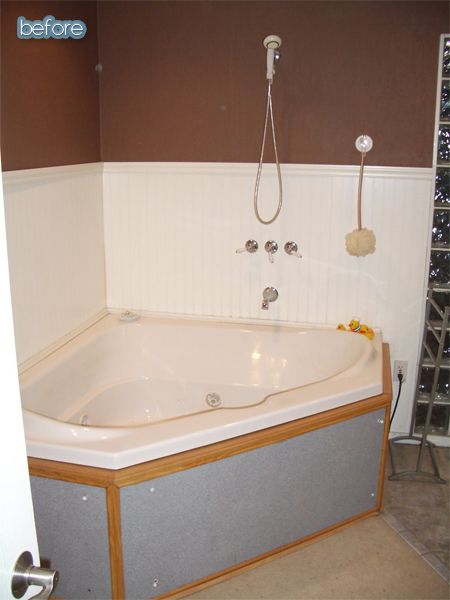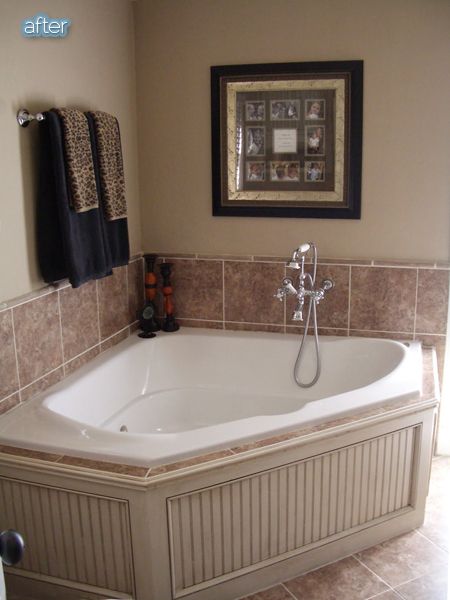 This kitchen wasn't too bad at all, it was actually really warm and homey.  In Opposite World.  But that's exactly the vibe it got under Kim's magic touch.  Tons of texture and warmth and light, plus a little dash of cheetah print, do you see it?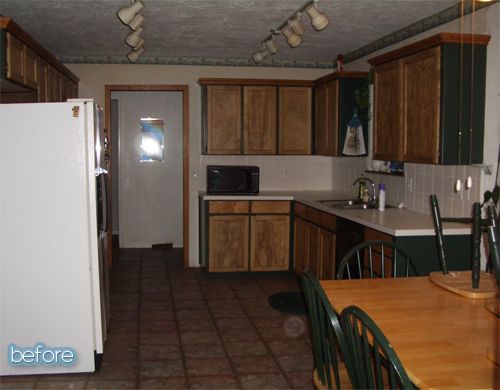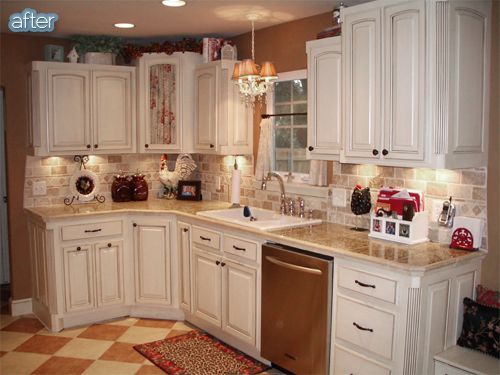 If you look closely, you'll find bits of cheetah print all over her home, it's kind of her signature thing.  But you don't have to look closely to spot it in her staircase makeover: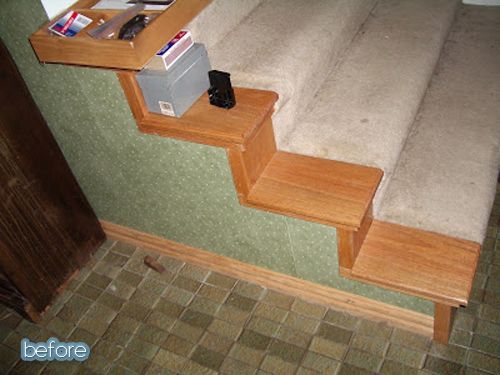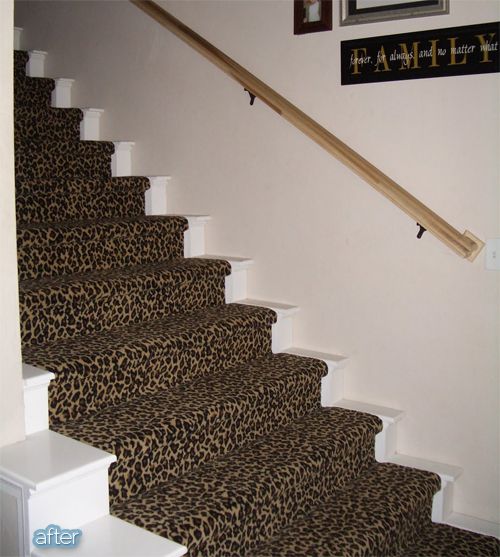 How fabulous is that? Rowr!
Sewing, Crafting, Creating!