I'm very sorry to assault your eyes this viciously, so early in the morning. And on a Monday! But it is what it is, and what it is is a master bath rocking some really brutal wallpaper. But try to look away before it stuns you senseless, because the real makeover here is the mirror. What? Don't you see it?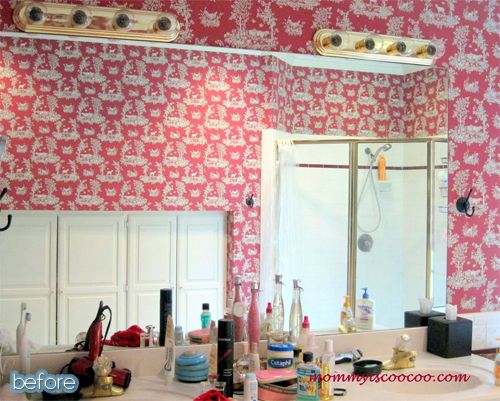 Here, let me help. Amanda at
Mommy Is Coo Coo
is no stranger to working with mirrors, and knew that even though she didn't want to keep this massive mirror above her vanity, it was still worth several hundred dollars. So, she hired some expert help to come remove it from the wall, (DON'T try that by yourself!) framed it out, turned it sideways, and now it stands behind her beautiful clawfoot tub, reflecting nothing but gorgeousness.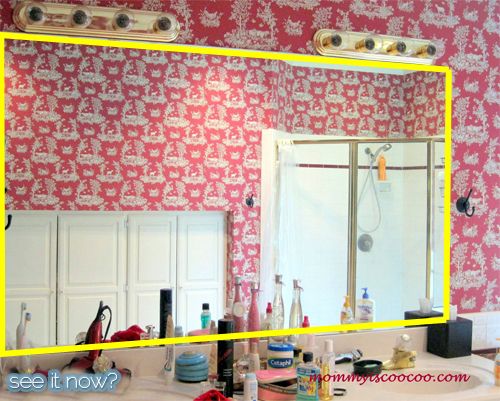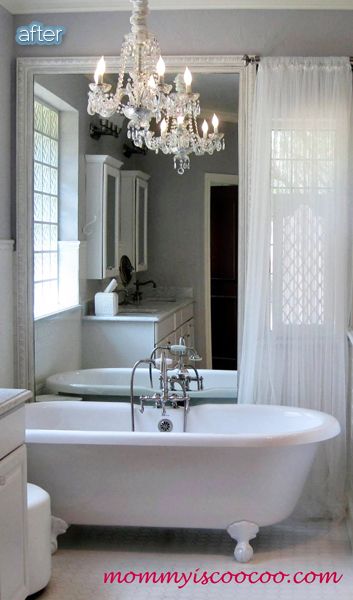 ---