Sometimes people email me, and they're like "Look, it's my first ever furniture redo! Woo!" And I have to stop myself from punching myself in the face, because their "first ever furniture redo" is like, fifty thousand times better than ANY of my furniture redos.
Like this desk from Better After reader Genevieve, who writes: "Here's a couple photos of my first ever furniture redo!" And wouldn't you know, it's gorgeous. Smooth and shiny, with perfect little bird knobs for an added dash of whimsy. Ugh. If I didn't love it so much, I'd hate it.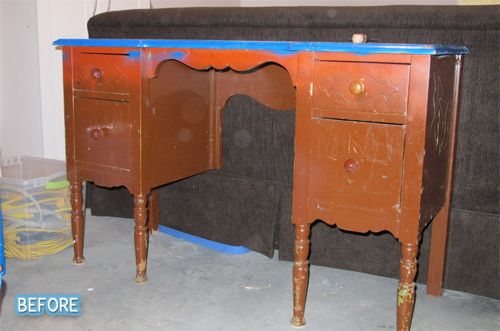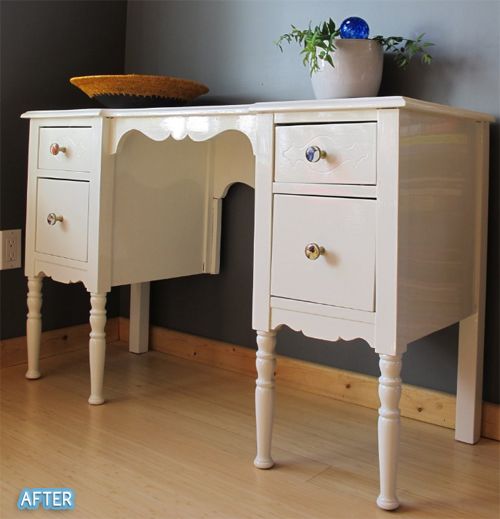 And here's another great desk from Virginia at
Live, Love, DIY
who swapped out the outdated pulls on this desk for a single sleek modern handle instead. It's a charming mix of old and new, and looks totally fresh! (Do the kids still say 'fresh?' Did they ever?
)