This hutch came from way back in the days of yore, back when people used things like "house phones" instead of iPhones, and "cookbooks" instead of Pinterest. But just because it can't fit in your back pocket, does that mean this sturdy hard-working hutch should be relegated to the basement?  Of course not.
Better After reader Julie saved it from such fate and updated it by removing the doors and adding fabric to the back.  Because we'll always need a place for the DVR. At least, for a few years.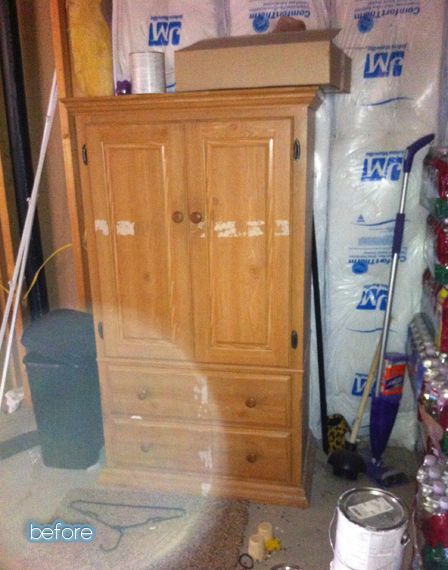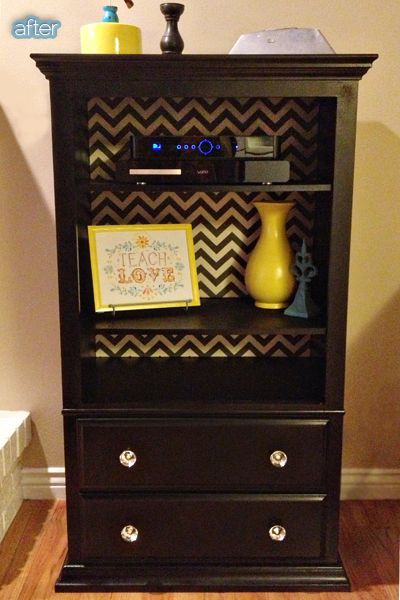 And here's another old-timey hutch-under (tried to combine the words 'hutch' and 'make-under' there, but it just sounds like a problematic underwear situation) from Jaque at
The Big Plate of DIY
. She hacked off the top of this hutch, or maybe it came off easily, who knows for sure, and made a streamlined console instead.  In red!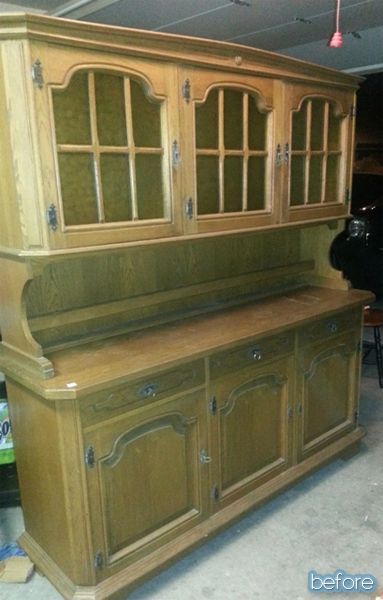 Sewing, Crafting, Creating!