Happy Thanksgiving!  Thought you might get a kick out of this little Thanksgiving makeover from Better After reader Beck, who couldn't bear to part with this set of Raggedy Ann and Andy dolls made by her grandmother. So she dressed them up as pilgrims!  I think they're super cute and sentimental.
Plus, they totally make up for that time in college when my weirdo roommate had a terrifyingly LIFE-SIZED Raggedy Ann doll and liked to leave it sitting at our desk, like it was a real person.  Just stop and imagine that for a second.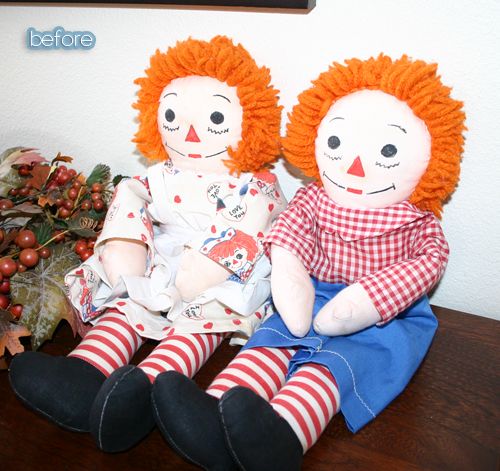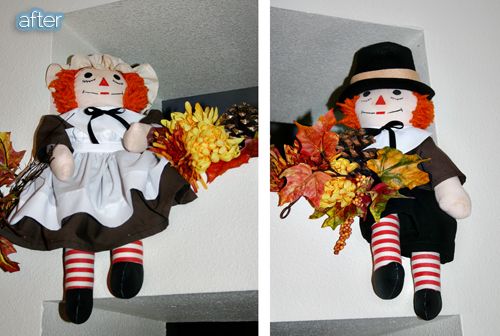 Anyway, I have so many things to be thankful for today, and one of those things is YOU!  Thank you so much for reading my blog, for all your uplifting emails and sweet comments, and of course, for doing all the dirty DIY work so I have something to blog about! I truly am so grateful. Where would I be without you?!
This post brought to you by Project Anthologies:

Sewing, Crafting, Creating!