Sometimes I come across makeovers that make me want to burn my house to the ground and start over. Camille's house is one of them. But then, before I do anything drastic, my inner-voice reminds me to remember that Camille started with acres of bland tile, blue shag carpets, brass fixtures, and made a masterpiece, so golly gee whiz, why can't I?! (I think my inner-voice is a Newsie).
Let's check out some of her recent work.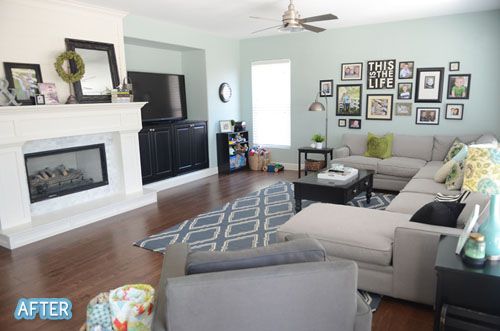 My favorite thing about the living room is this fireplace! I'm SOL. (That means swooning-out-loud, not the other thing).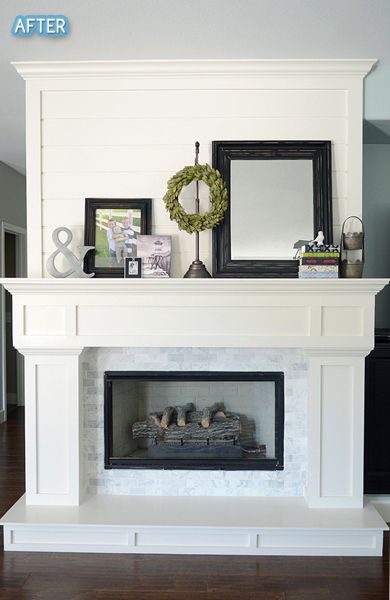 I love how she covered up that depressingly sad little arched nook and took the whole thing all the way up to the ceiling instead.
On to the front room. This whole house was like a shrine to the saddest color of yellow in existence. How can a yellow be so sad? It's like the color of refried tears. And yet the grey look so bright and happy? It's breaking all kinds of laws of physics.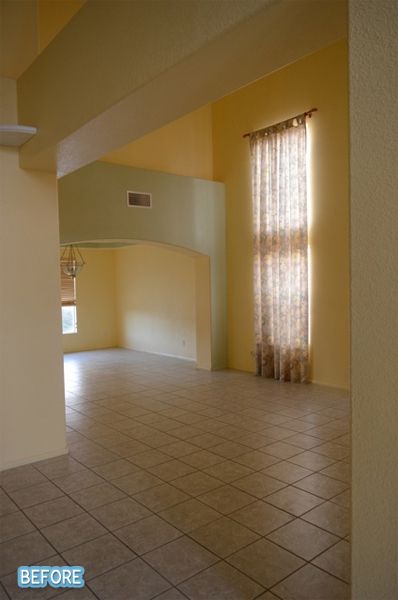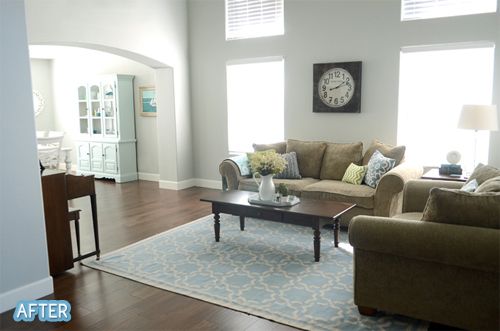 This staircase was pretty stunning, as in "I'm stunned that someone would paint the railing the same color as the wall. That's not even a good idea with an ATTRACTIVE color of paint."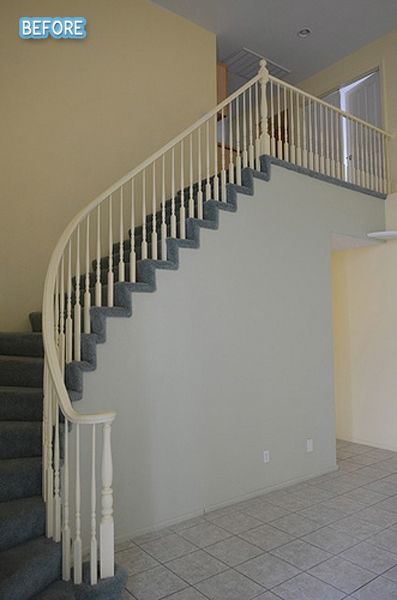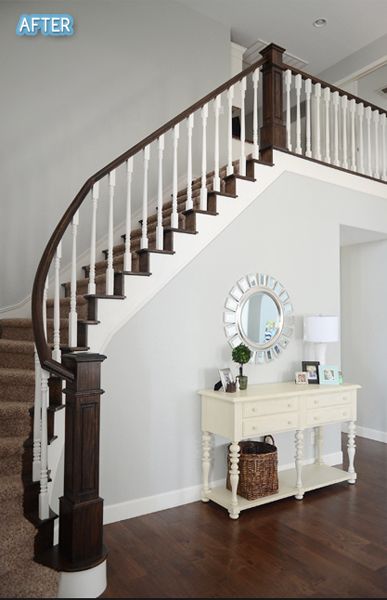 Ugh. It's so beautiful, it literally pains me.
The kitchen got a face lift as well. It's amazing to me that almost all of these changes are simply cosmetic. No large scale demo work going on, just some new paint, flooring and fixtures, and the whole house looks brand new. The moulding on the tops of the cabinets here is such a small detail, but makes a dramatic difference.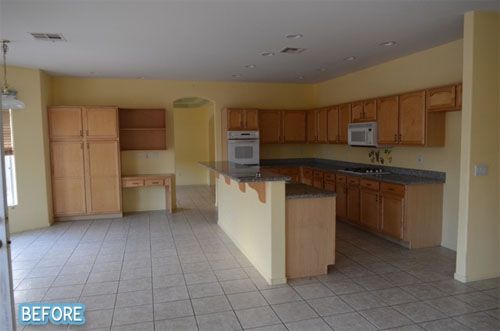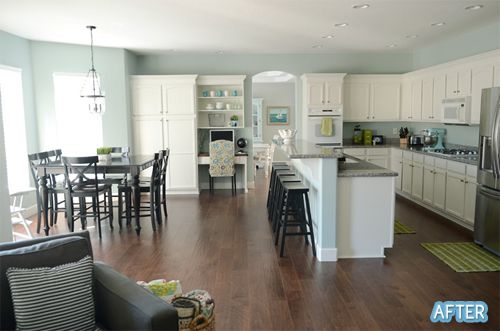 She has a craft room that will blow your mind. You've been warned.
(Sorry, I'm going to have to shut down comments on this one.  You won't believe all the CHeaP DRugz!!! spam it's been attracting thanks to the word 'refried' in the title.)