These chairs by Nicole at
Mood Design Studio
look so fantastically well-done, I'm pretty sure she's a witch or something.  Nobody can reupholster chairs this perfectly without a little black magic, right?  I certainly can't.  Not that I've tried using black magic, but I
have
tried using hot glue, and that
really
doesn't give me the same results.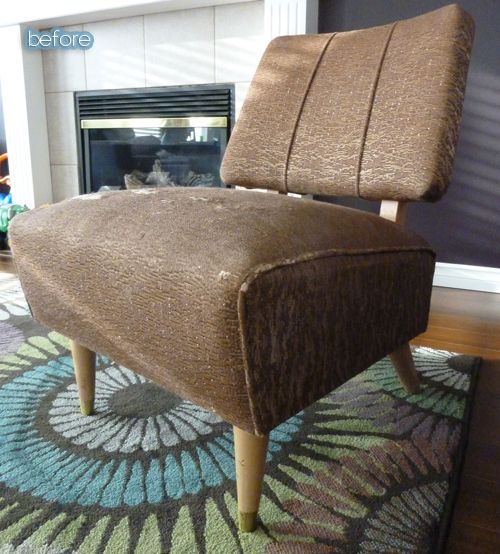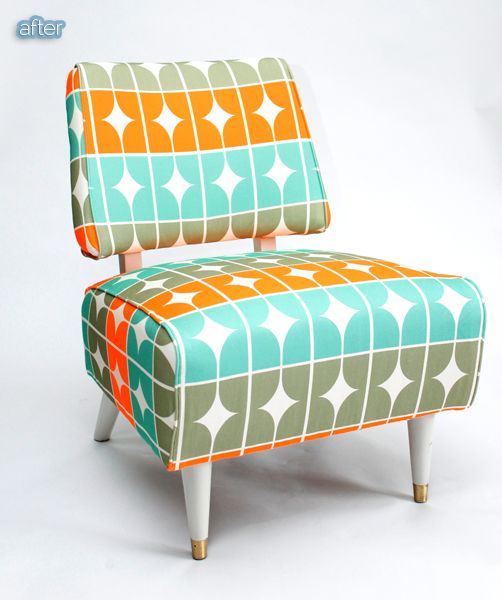 Nicole is so talented, she can switch her style up from mod/funky like the chair above, to industrial/nautical like the one below, without skipping a beat.  It's sooo much better than the bruised cow look it was sporting before, don't you think?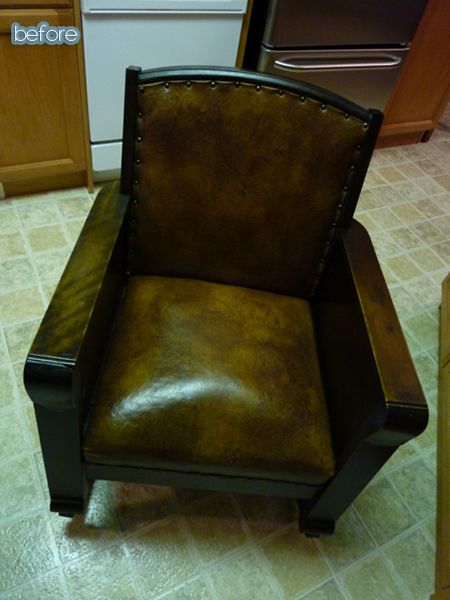 Sewing, Crafting, Creating!