Technically yesterday was Veteran's Day, but that doesn't mean that I can't take a minute today to thank the men and women who have served and continue to serve our country.  I have thanks in my heart for them every single day.  One time, I went up to a vet who was minding his own business at Chik-Fil-A, and thanked him for his service and then I suddenly got all choked up and started crying in his face.  I think … he appreciated my motives.  I might have been a little pregnant and a lot hormonal at the time.  Anyway.  Thank a veteran today.
And now, check out this masterpiece of a kitchen makeover from Bethany at This Little Estate.  So much win here.  She added an island in the middle of that vast stretch of empty space, updated just about every single surface, appliance and fixture, and streamlined that half-wall corner of awkwardness.  Which one, you ask?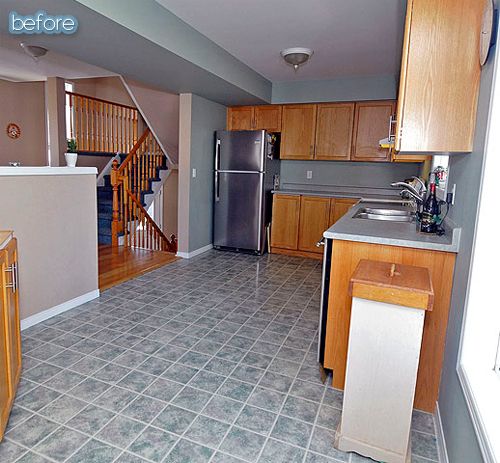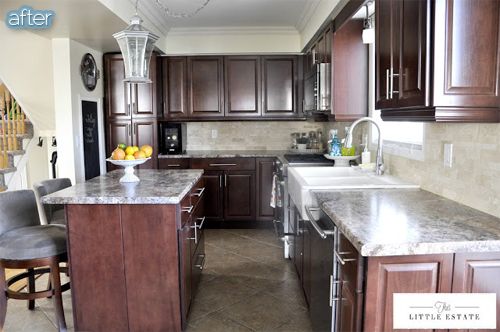 This one!  Isn't it weird?  Not anymore! She took it half of it up to the ceiling, knocked out the other half and parked the fridge here instead.  My flabber, it has been gasted!