Ashley was thrilled to find this sturdy old workhorse of a table that was a perfect fit for her growing family.  All it needed was a little pizazz.  And if the vibrant new fabric on her chairs doesn't spell 'pizazz,' I don't know what does.  I DO know that not enough people know how to spell pizazz, though, because I belong to a dance group called "Lotta Pizazz," and sometimes we are introduced as "Lotta Pizzas." 
Sigh.
See more from Ashley at Pearl Art and Design.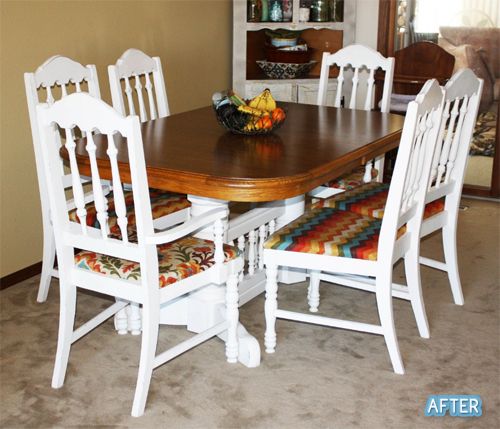 Sewing, Crafting, Creating!