How do you take your coffee?  Dark and rich?  Or bright and jewel-toned?  Wait a minute.  I'm actually talking about dining sets.  The following two dining sets, to be precise.  So what's your pleasure?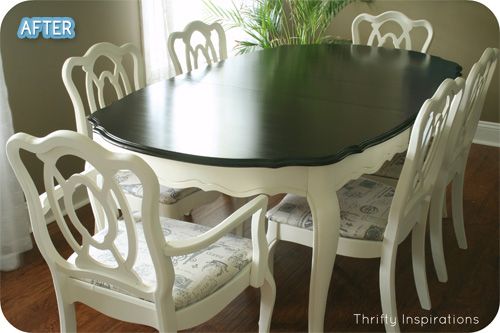 (Eagle-eyed viewers
may note that this is not the same set.  But Rachel promises it's almost identical to what it used to look like. And it honestly took me a
few minutes to even notice.  So pretend you didn't see anything. We
never had this conversation.  Carry on.)
…or light and colorful like this set from Suzy at
Simply Vintageous
.  (Look hard.  There
was
a table under there).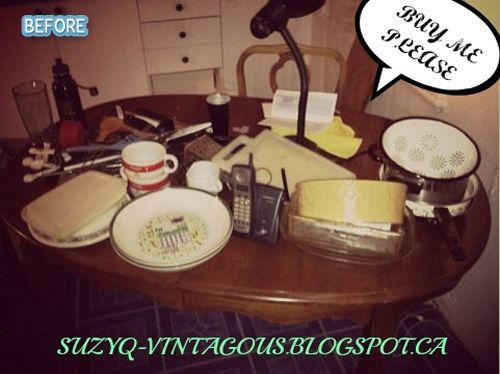 Will you please pass the colander?
I love the different take on the two-toned look here too.  Too hard to pick a favorite.  I'll take them both!