I'm having loft envy here.  My loft is nothing like this one from Kara at
Kara Paslay Designs
.  Her loft features a huge framed-out window surrounded by hardwood, a built-in window seat that stretches from wall-to-wall, and sheet music covering the ceiling.  The most notable feature in my loft is the petrified bagel I found under the couch yesterday.  Sigh.  Someday, little loft.  Someday.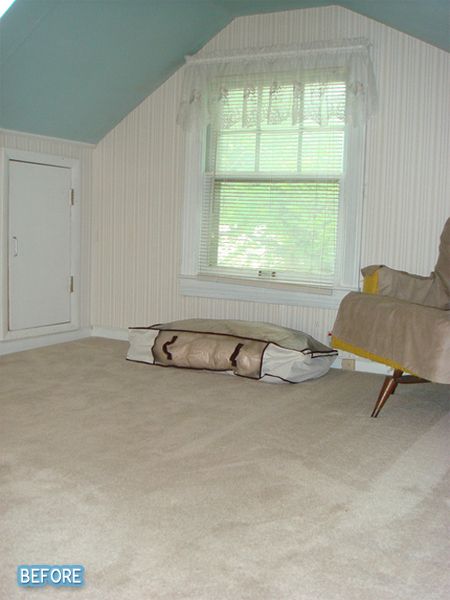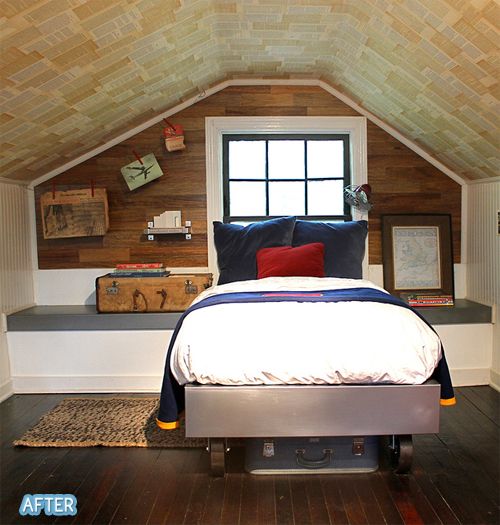 This post brought to you by:
DIY. Home Decor. Furniture Redo's. Ya know, crafts n' stuff!