There are lots of ways of making those mundane, everyday tasks that we all have more enjoyable. For one, you could spend your entire day drunk, like I do. Just kidding, I don't actually drink. But if I DID drink, and if I happened to have a drink in my hand at this very second, I'd toast to Korrie and her laudable laundry room makeover. It's anything but boring. That color makes me want to go swimming in the ocean, like, right now. She reports that doing the laundry is now as joyful as possibly possible!
More to see, (like her custom-built laundry tower), on her blog
Red Hen Home
.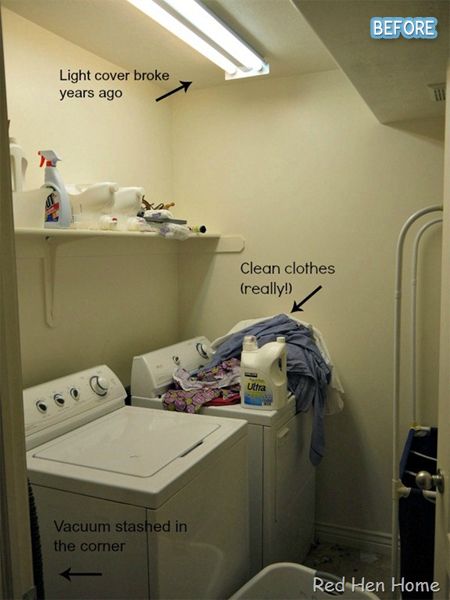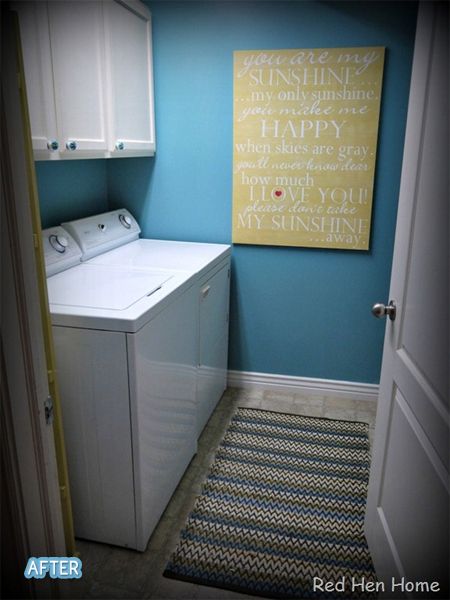 This post brought to you by:
DIY. Home Decor. Furniture Redo's. Ya know, crafts n' stuff!
Let's have some fun: NineRed.com
---