Wait!  Don't scroll down yet!  I want to surprise you!  Because this makeover is just a little bit different than the usual. So take a second and guess what became of this bare-bones room.  A fancy front parlour?  A decadent dining room?  A multifunctional guest room/office/craft room?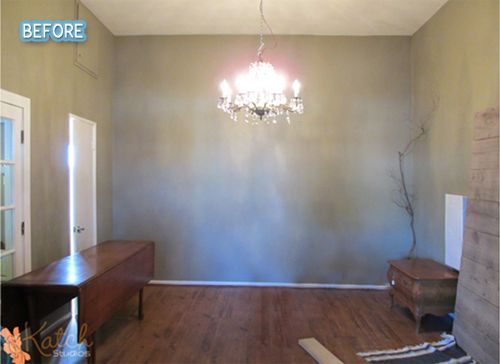 Hmmmm.  What could it be….
Did you guess a beautiful boutique?  Then you were right!  (And kind of creepy.  How did you know that?) 
Kat from
Katch Of The Day
recently opened up shop to sell her
stationary, vintage finds and more.  This is actually a rented space in a
brick and mortar store, but guess what?  I had a friend who turned her
unused front room into a boutique.  She sold handbags, jewelry, jeans
and such, and every few weeks she would host a big open house and invite
all of her friends over to shop.  It was fun.  You should do that.  You
know, if you have a big, unused room.  And you like that sort of thing. 
And you invite me.
This post brought to you by:
DIY. Home Decor. Furniture Redo's. Ya know, crafts n' stuff!Let's have some fun: NineRed.com