I was trying to think of a sewing machine joke to introduce this makeover, but I couldn't really think of one.  Well, I could think of ONE but it's kind of inappropriate.  Alright, so here goes.  What's the difference between a sewing machine and a bra-less woman? 
…
The sewing machine only has one bobbin.
Ha!  Ha ha ha.  Sorry, I am twelve.  Anyway, let's class this joint back up a notch for a truly stunning sewing machine table makeover from Kristen. This is actually a frankenfurniture makeover that used parts from a mid-century sewing table and a separate treadle and wheel found on a broken thrift-store table for $24.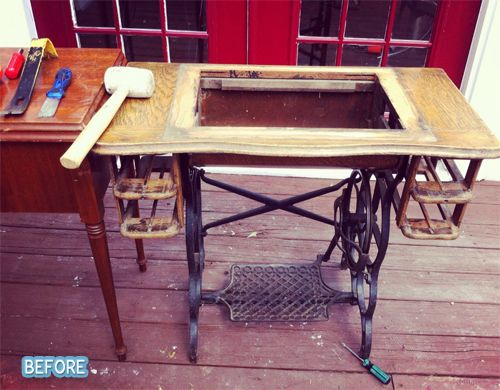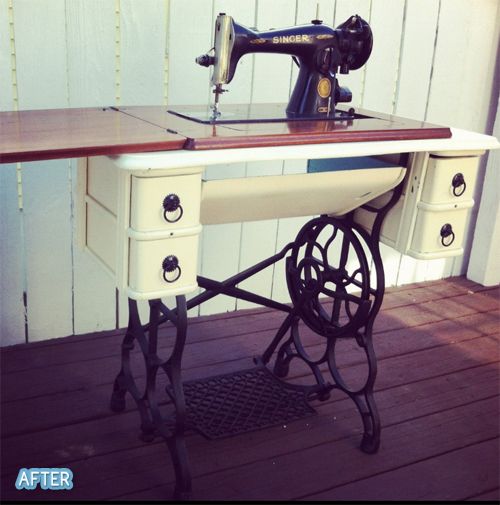 This post brought to you by:
DIY. Home Decor. Furniture Redo's. Ya know, crafts n' stuff!Let's have some fun: NineRed.com