Today I have rounded up an assortment of little makeovers that I like to call "Fun Stuff." (I'm really creative at naming things, I know. I had a pet rabbit when I was little. I named him Thumper. I also had a pet lamb. I named it Lamby). Anyway, do you even need anything more descriptive than that? If I saw a box labeled "Fun Stuff," I would open that box first.
ANYWAY. Here comes Fun Stuff. Buckle up.
First, Kristy at
Shona Skye Creations
fixed this rickety old plant stand into the Taj-Mahal of pet steps for her daughter's adorable little furball, Abbey. Abbey is a fancy lady, because even though she looks like she's experiencing some major trepidation up there, she actually took to the steps right away. I think because of the tassels!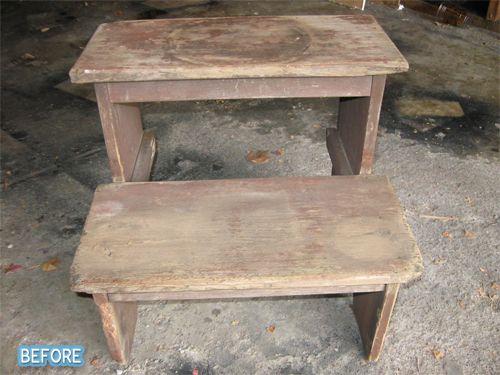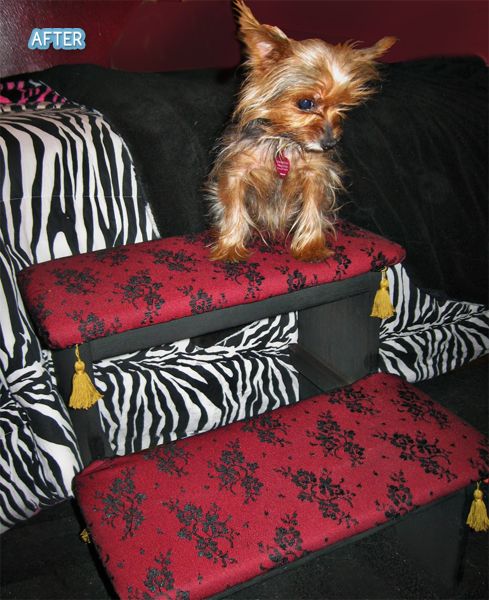 Shannon at
Compartment Life
shows us that you don't need money to make things look expennnsssssive. (Read that in your best Nina Garcia voice). All it took was a coat of glossy black and a swipe from a metallic gold paint pen on the edges of this tray to give it a luxe look for cheapy cheap.
Next up is a genius little idea from Sherry at
Inspiration Cafe
. She turned a plain old bulletin board into a calendar, but wait! It's so much better than a calendar. Notice the little clothespins? They're perfect for clipping all those permission slips and concert tickets and shopping lists and what-have-you on the specific day you need them. Duh! This was seriously a light-bulb moment for me. Why don't all calendars come with clothespins?
Oh my gosh, I had a friend who collected these horses when I was a kid. I totally did NOT get it. They were freaking expensive, like $35 each, they didn't have any movable parts at all, they didn't even have hair you could brush! It was just an expensive plastic horse. But painting it silver and gluing it to a wooden stand and using it to accessorize the living room? That I get.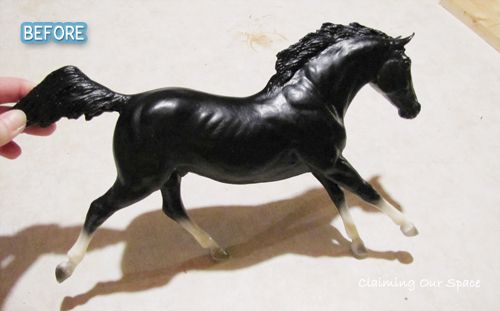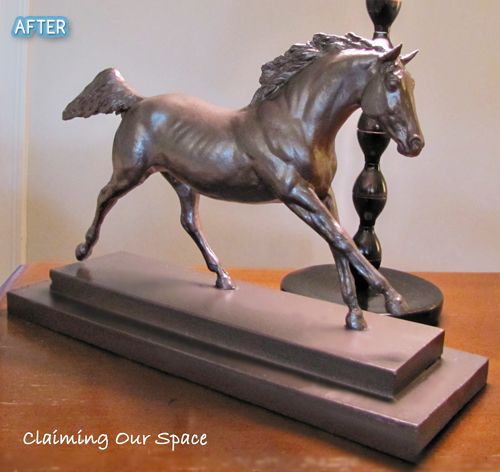 And finally, get ready to die from cuteness. Kate, who is mother-of-the-year in my book, is all about creating a magical, wonder-filled childhood for her little guy. She secretly added a couple 'fairy doors' throughout her house and waited for her son to discover them. Isn't that the most delightful thing you've ever seen? Don't tell my kids, I might do this at Christmas-time!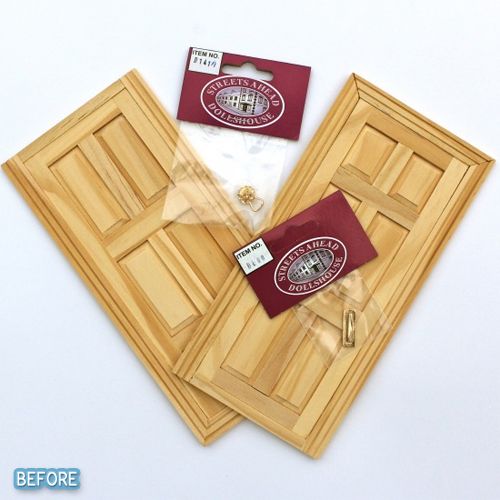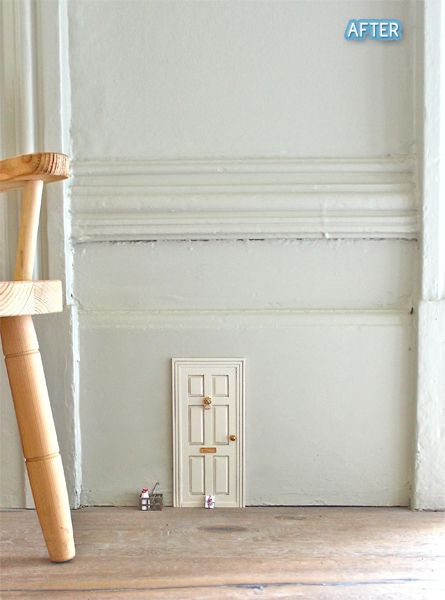 Now, wasn't that fun?