Oh Gods of Free Furniture, why have you ignored me?  Why do you disregard me so?  What did I do to deserve this cold shoulder?   Do I need to sacrifice a store-bought nightstand into a volcano or something? Why don't I ever find stuff like this lying on the curb, beckoning me with wide open drawers?  I take that back.  I DID see a pile of broken particle board on the street yesterday with a big 'free' sign on it.  So, yeah, thanks for that.
Not quite the same as these two freebie dressers that Better After reader Shelly found.  And all they needed was a coat of paint.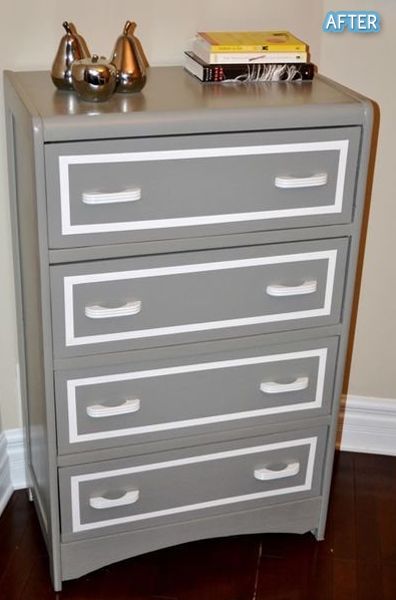 Or in this one's case, a heavy-duty removal of paint. Yikes. It's not the best before picture you've ever seen, but didn't Shelly do a great job with it?  Especially for the price of free?  Plus, she says "The lead-poisoning was free too!"  Ha!  I think she's only halfway kidding.
This post brought to you by:
DIY. Home Decor. Furniture Redo's. Ya know, crafts n' stuff!Let's have some fun: NineRed.com