Brittany's condo didn't receive a makeover as much as a makeunder, as in, what was under there? Surprise! It was a dining room. Actually, her entire 700 square foot condo got a facelift as she and her husband renovated it to flip it. While living in it. She doesn't recommend it.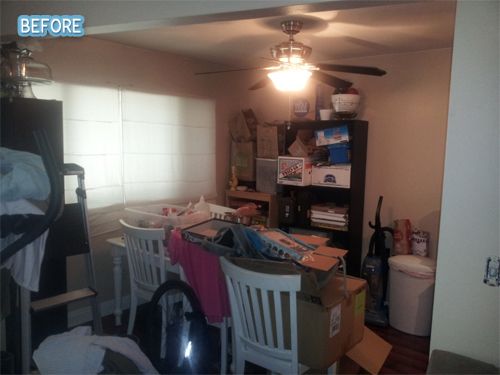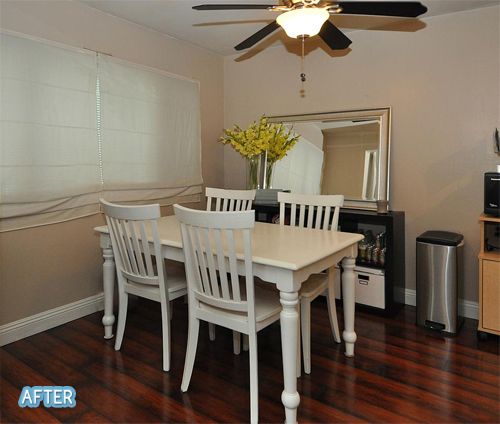 The kitchen was transformed too, right down to a fresh roll of paper towels on the holder. Her only regret was not doing it sooner, so that they could have enjoyed it longer. I'll say! That color in the kitchen alone would have been hard enough to live with. (PS: If you were curious, the paint color is Martha Stewart's Angry Tomato). (Just kidding, I made that up).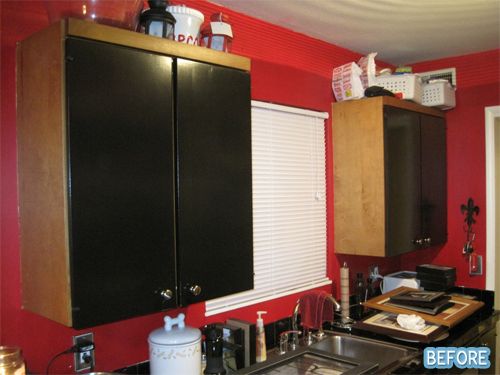 DIY. Home Decor. Furniture Redo's. Ya know, crafts n' stuff!
Let's have some fun: NineRed.com
---