Siiiiiiiiiiiiiiigh.  It's been a long week.  The kids had the week off from school for Fall Break, my husband Matt convinieeently had to go out of town, it's still hotter than snot outside, the house looks like a natural disaster in a third world country, I've already tweezered at least one Operation game piece out of someone's nose (the booger piece, ironically)  and the kids have been playing non-stop in the costume box, so there is Snooki wig hair everywhere
.  Everywhere.  I just pulled some out of my mouth.
Anyway, I'm tired.  Please send caffeine and chocolate to me.
But down to business: How about a Fashion Friday?  We haven't had one of those around these parts, so buckle up, because here comes one now! 
Today's fashion remakes are all about little baby girl dresses.  Sorry if you don't like little baby girls or their dresses.   Get some help with that.
Heather at The Art of Pretty remade her wedding dress into blessing dress for her daughter with a little help from a onesie and an old necklace.  She wasn't too worried about chopping up her wedding dress because it only cost $1.  How is that even possible?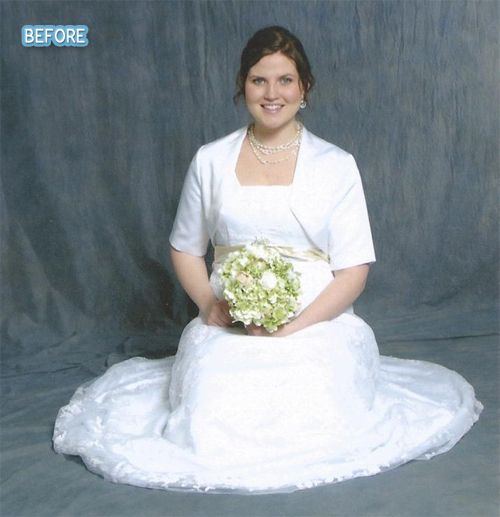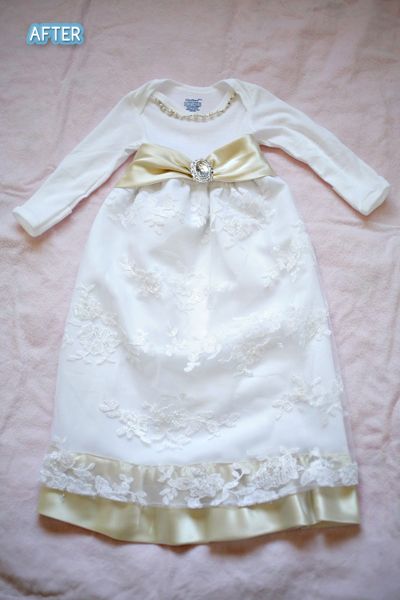 Sherry decided to see if she could fashion something fun out of this rarely-worn sweater for her granddaughter Sage, and she did. Skirt, legwarmers and a scarf!  Super cute.  Doesn't hurt that Sage is as cute as a button too. I'd say she's even cuter than a button.  Buttons aren't all that cute. See more on her blog Mauri and Sherry.
As soon as Sheree found out she was pregnant with a girl, she immediately started searching for a blessing dress.  That's foresight.  I think I started searching for a baby blessing dress two days before Mia was blessed.   Anyway, Sheree knew blessing dresses can often be expensive and not even that great, so when she found this simple ivory dress for $3 at a thrift-store, she knew she could make it fabulous.  She covered the skirt in ivory lace and added sleeves for about $9 in materials and three hours of work.  Lovely.
And here it is in action! 
Dana from
Dana Made It
is not stranger to making little girl dresses.  Here are a few she's whipped up, and you can check out her blog for plenty of tutorials.  I don't know what it is about Fashion Fridays, but they always make me think I can sew! 
This one is called
Desert Beauty, just made from a large men's shirt that just happened to have a little bit of embroidered ornamentation on the front, perfect for a little girl.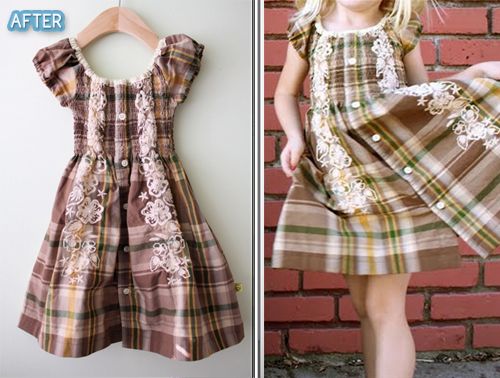 Ack, this one called
Seaside Stripes
is so cute.  I wish there were more synonyms for cute.  Are you ever out shopping with your mom or sister or a friend, and everything you pick up and show each other, you're all like "Cute!"  "That's so cute!" "Isn't this cute?"  "Is this cute?"  "That is CUTE!"  "So cute."  "Cuteness!"  "Cute, cute, cute!"  "Cutie-cute-a-soarus!"  "Cutetasticals!" "Cute-o-rama!"  Just me?  Ok then.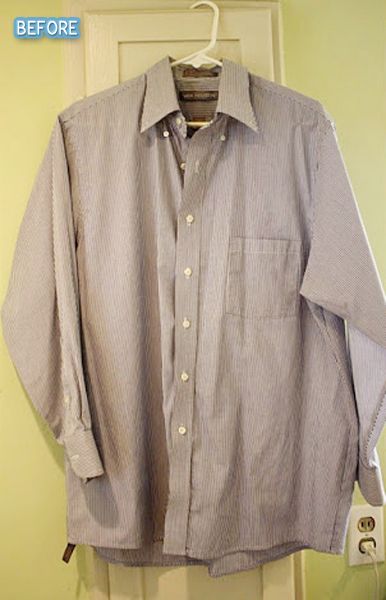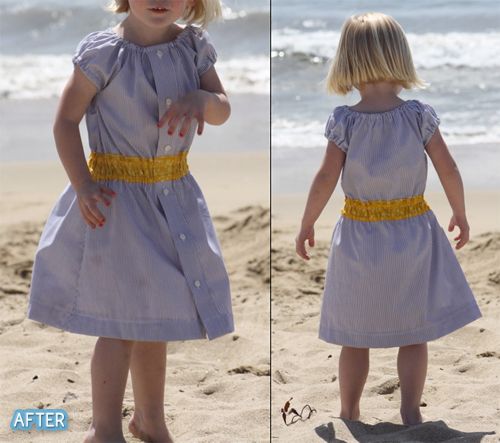 Dana's
Green Dress was just made from an old mens' pajama top!  (As you can clearly see if you look at the picture, where it says "From Men's Pajamas.")  Love the giant buttons.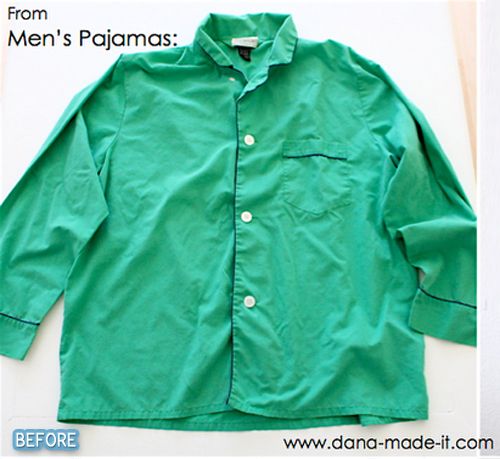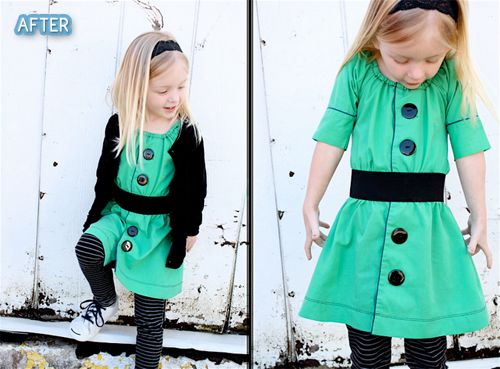 And finally, this one comes from Maysem at Ode to Inspiration.
who found a $19 dress at Target and made it look like a $100 dress from Nordstrom's.  She ditched the sad tulle flowers (can you even see them?) and added a pink sash that she happened to already have.  A sweet little bolero finished the look, and her daughter was all set to flower-girl it up!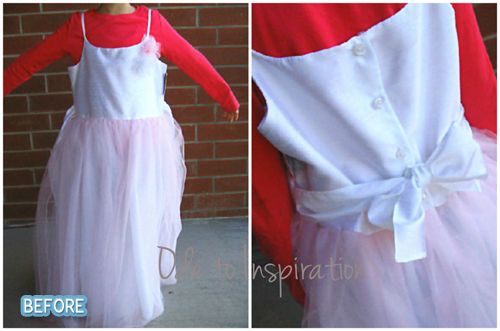 Have a great weekend, and thanks for reading, friend!