Amanda was excited to get this leather couch for free, less excited when she got a good hard look at it. If the scratches, mystery stains and obviousness of that mattress pad stuffed inside the cushion weren't bad enough, you should see the collection of loot she dug out from inside. (That is, if you have a strong stomach. And if you consider a shriveled apple core, dirty socks, and a half-eaten Eggo 'loot'). She was about to give up when she thought she might as well buy some leather dye and give it a try.
Three bottles and a mere $21 later, it's a brand new couch. Yay success! See more on her blog
The Crandall Family
.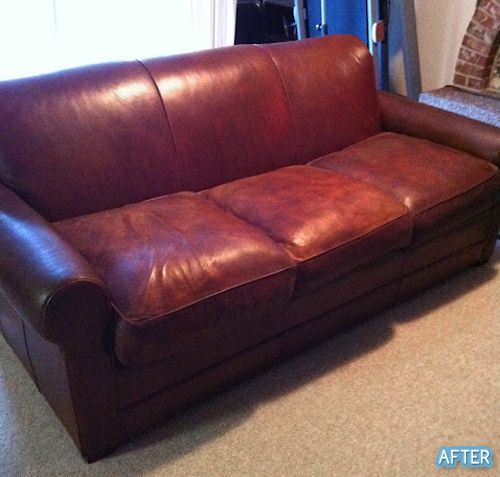 This post brought to you by:
DIY. Home Decor. Furniture Redo's. Ya know, crafts n' stuff!
Let's have some fun: NineRed.com
---