Let's make a list together.
Things that aren't great chunky: milk, cell phones, applesauce, smoothies.
Things that are great chunky: babies, peanut butter, sweaters, gold chains.
Also, these chunky furniture makeovers.  They are chunkadelic. First from Shanna at Restoration Redoux who lightened up this dresser and removed the mirrors, which helped remove about three decades of age from it as well.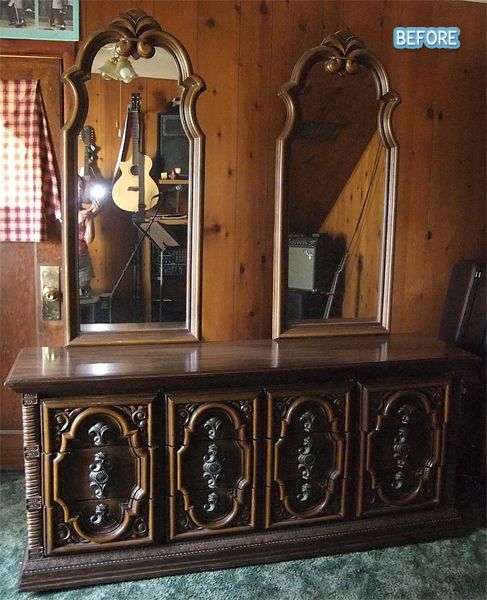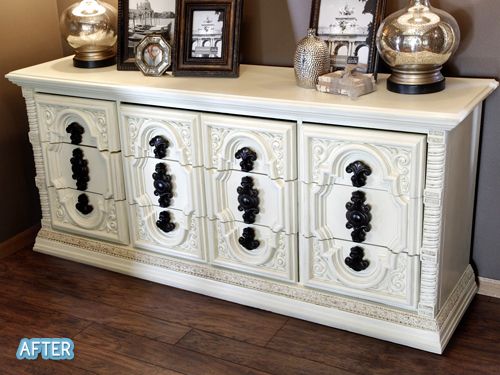 And check out this former gun rack turned "Beverage Acquirement Region," or "Bar," for short.  That's what 'bar' is short for, right?  Kidding!  From Better After reader Lisa.