I hate the term 'girl-crush' almost as much as I do the word 'bromance,' but in this case, there's no better way to describe my feelings toward a certain someone.  That someone is
Jaimee Rose
.  Jaimee is a stellar writer, blogger, and cook (at least, judging from the recipes on her blog), a Phoenix-enthusiast, a fashionista extraordinaire; she oozes style, she would probably never use the word 'oozes,' and she is the only person I want to simultaneously be my best friend, big sister, personal shopper, and interior designer. She's like the Posh Spice version of Martha Stewart.
Am I coming off a little creepy?  I'll get to the point.  When Jaimee isn't busy painting her living room black or being invited to Prada store openings, she is giving glam makeovers to fake pumpkins. That's right. You wish she was your best friend too.
Here are a select few of her many squashy stylings: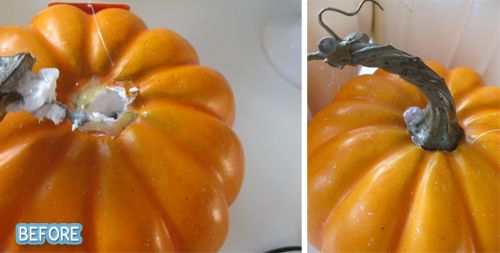 Polka-dots are like, so in.  See her tips for getting such a realistic look from plastic pumpkins
HERE
. (Spoiler alert: she dries out real stems and saves them all year!)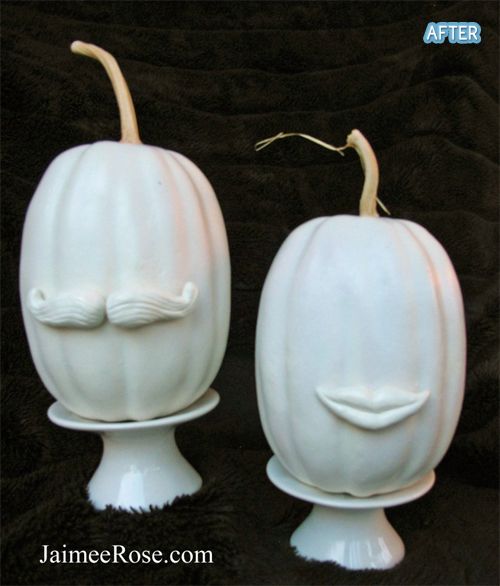 This pair was inspired by a set of Jonathan Adler vases.  See them
HERE
. It's sad when a pumpkin is hipper than you are.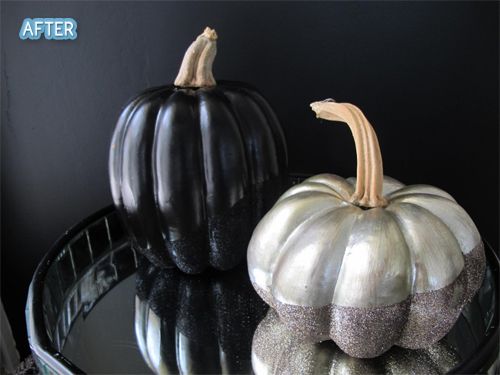 Metallic
and
color-blocked? Ack, so glam. These pumpkins could walk the runway.  Roll the runway? See them
HERE
.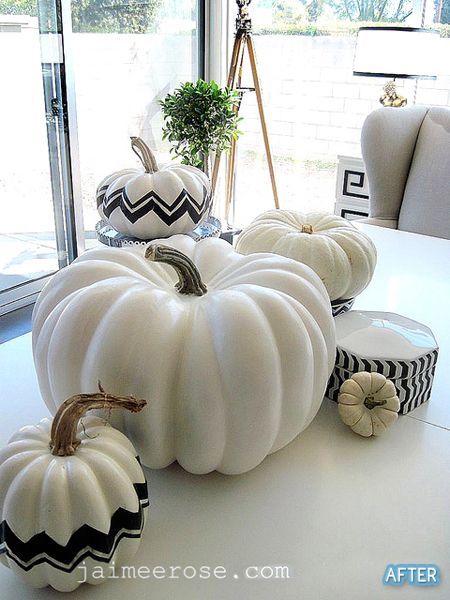 And lastly, chevron pumpkins, because why not?  Actually, Jaimee calls them 'Missoni-inspired,' because she will always be cooler than me.  She even includes downloads to easily recreate this look yourself
HERE
.